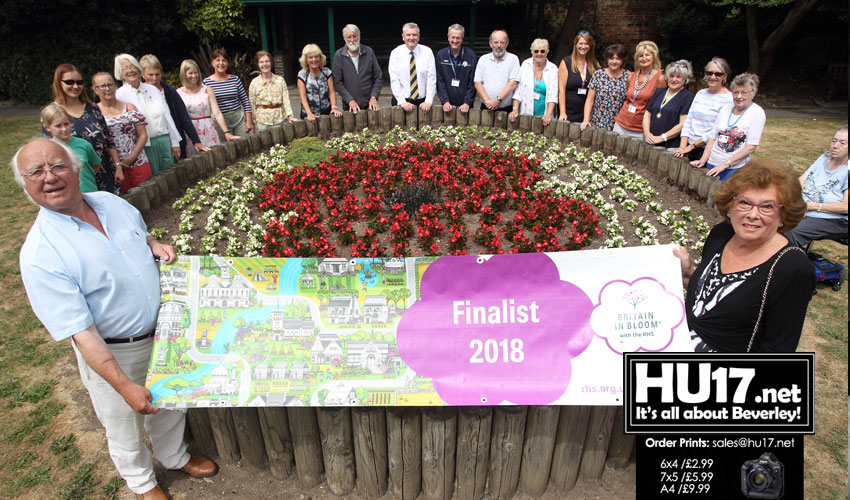 Beverley Town Council are urging residents and traders in the town to raise their game and help keep Beverley tidy, clean and litter free ahead of judging for Britain in Bloom.
Over the past few weeks a number of volunteers and town officials have been working tirelessly to transform the town ahead of judgement day on 8 August.
Town Clerk Helen Watson said;
"We would like everyone to make an extra special effort to try and keep Beverley looking good in the run up to and on the day of the judges visit."
"Britain in Bloom is not all about flowers, it is about presentation. I would like to encourage people not to leave litter on the ground, and maybe if they see something to pick it up."
"Chewing gum is a real problem and we would like to ask people discard it in the bin and not on pavement."
In all 76 locations in the UK have reached the final for Britain in Bloom with Beverley being just one of three representing Yorkshire in the prestigious final.
Beverley will join nine other locations in the 'Large Town Category' and go up against Ballymena, Bury St Edmunds, Colwyn Bay, Congleton, Oswestry, Penrith, Perth and Royal Tunbridge Wells.
Beverley will be hoping to win the category, which last year was shared between Farnham and Truno while Elswick was named the overall winner for Britain in Bloom 2017.
Helen added;
"Beverley is looking fantastic at the moment with the town centre businesses really embracing Britain in Bloom."
"We have seen a 33pc increase in the number hanging baskets on last year and many of the businesses have made a real effort."
"Some that spring to mind include Istanbul Restaurant Bar & Grill, The Tiger and the Windmill Inn. Everyone at the Town Council and Beverley in Bloom would like to thank the community for getting involved."
The Royal Horticultural Society who have organised Britain in Bloom for over 50 years spoke to HU17.net, they said;
"Judges will asses each finalist on three key things. Community Involvement, Environmental Responsibility and Horticultural Achievement. Judges will be looking for really 'great work' that helps wildlife and also promotes diversity."
In the final days in the run up to 'Judgement Day' Beverley Town Council will be taking to the streets with volunteers to keep the town looking tip top, Helen said;
"If people want to join us on a Tuesday they can by contacting Beverley Town Council. Or if you want to get a bucket of soapy water out and clean something you notice like a bench, feel free to do so."