Friends and family joined Georgia Harold at Beverley's Rose and Crown to help her celebrate her 13th birthday.
They partied in style to all the latest songs, courtesy of Georgia's older sister Beth, who was DJ for the night.
The karaoke part of the evening was kicked off by Will Collingwood and Alex Stock, who gave a fabulous version of Katy Perry's 'Firework'. There were even a few diva's who gave their all and sounded like they should be on the X Factor stage and not just a pub function room.
The party went on late into the evening and they really proved that Beverley's got talent
Georgia, the middle daughter of Kerri and Roy Harold of Woodmansey, thanked her parents for putting the party on for her, " Thanks mum and dad we all have had a great time tonight, but my feet are killing me!"
Georgia's younger sister Brittany, 9 said she thought all the girls looked lovely and couldn't wait to be 13!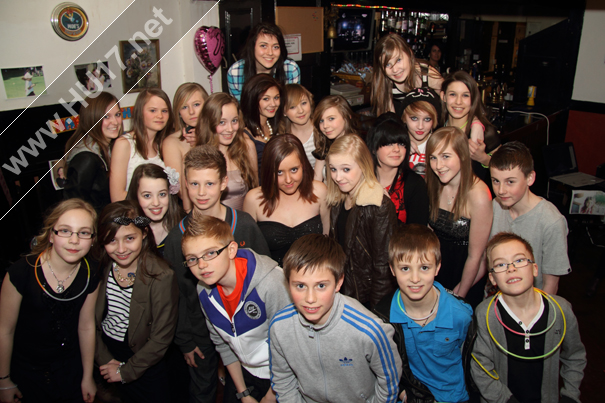 HU17.net Picture Gallery: Click on the thumbnail picture below to enlarge the image to full size
HU17.net Picture Gallery: Click on the thumbnail picture below to enlarge the image to full size