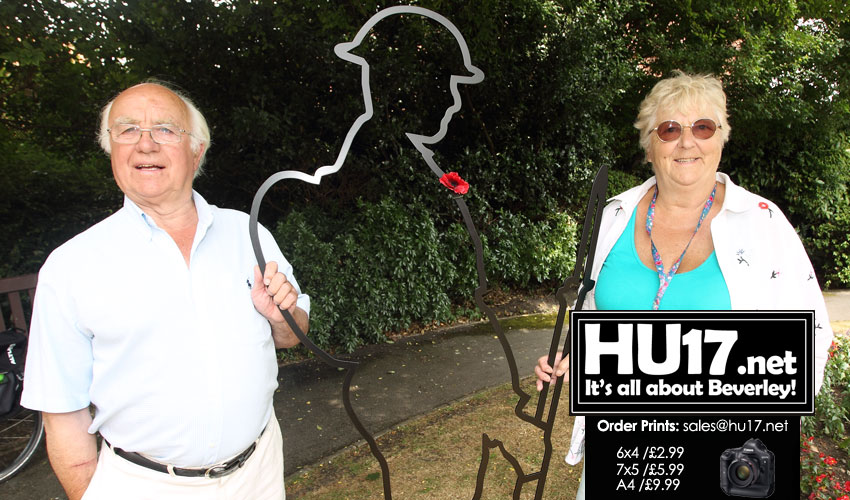 Mayor of Beverley, Cllr Bryan Pearson has thanked all those involved with brightening Beverley up as the town prepares for the visit of Britain in Bloom Judges.
Cllr Pearson, who himself has rolled up his sleeves and got his hands dirty also called for people in the town to make one last push ahead of the judge's visit.
His comments come following the tireless efforts by the Town Council Bloom Group who have planted around 8,000 plants in 100 hanging baskets and 300 planters.
Work to transform Beverley has been supported by a host of volunteers, local groups and organisations who have stepped up to make Beverley look its best.
Commenting on those efforts Cllr Pearson said;
"Huge thanks goes to all involved, who should be congratulated on their enormous efforts to grow our wonderful community."
"This helps to keep Beverley vibrant and colourful for residents and visitors alike to enjoy. My Mayoral proclamation goes out to you all, there is still time to tidy up your area and add a splash of colour."
"It would be wonderful if the retail and service businesses can pull together to tidy up the town centre, it's amazing what a bit of weeding, cleaning ,litter and gum removal can do to the place."
"Let's do our best for Beverley.''
Chair of Bloom, Linda Freeman, said;
"It has been a pleasure working with all the volunteers, groups and business involved. This year the projects are diverse and plentiful."
"It's quite challenging but together working in collaboration with so many groups, giving so much support is wonderful."
"This is the real community part of Britain in Bloom where working partnerships blossom and the community really make a direct and positive impact."
"We have received so many lovely complements on the floral displays in the town this year."
Beverley are just one of three locations from Yorkshire to feature in the Britain in Bloom list of 76 cities, town's and villages.
Beverley will go head to head with eight other locations in the Large Town Category.