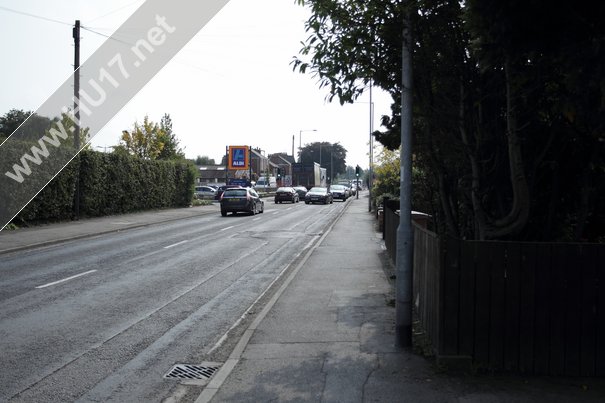 As work continues on the construction of the Beverley Southern Relief Road and other elements of the town's Integrated Transport Plan, several sites in the town are now ready for final resurfacing to take place.
The existing roundabout will be resurfaced by the council's contractor, Balfour Beatty. The work will be carried out from Monday 29 September 2014 and is expected to last five days until Friday 3 October 2014, and will be carried out between 9am and 3.30pm each day, to avoid affecting traffic at peak times. Traffic will be managed under a three-way traffic control between those times, and Lincoln Way will remain closed.
The following week will see resurfacing work on the Bay Court / Lincoln Way / Thyme Way roundabout. This will see traffic signals as required on the roundabout from 9am on Monday 6 October 2014, and is scheduled to be completed on Tuesday 7 October 2014. Access may be restricted for short periods for residents of Bay Court and Thyme Way, which will be managed by the council's contractor, Balfour Beatty, on site.
Nigel Leighton, explains:
"As work progresses well on the construction of the Beverley Integrated Transport Plan we have taken the opportunity to bring forward other maintenance works in locations such as Swinemoor Lane, Wingfield Way and Lincoln Way as now is a very sensible time to carry out the resurfacing of other key roads in the town."
"We have now embarked on a co-ordinated sequence of works at several locations, which will mean that motorists will ultimately see improvements in many parts of the town. In November, we shall be carrying out off-peak works at Grovehill roundabout, and at Figham Junction to the Figham roundabout."
"By planning the work in this co-ordinated sequence, and by giving advance notice, we are hoping that motorists will be able to plan their journeys accordingly. Of course, after the completion of the Integrated Transport Plan, we are confident that motorists will see huge improvements in their journeys across Beverley, and we thank people for their continuing patience and understanding."