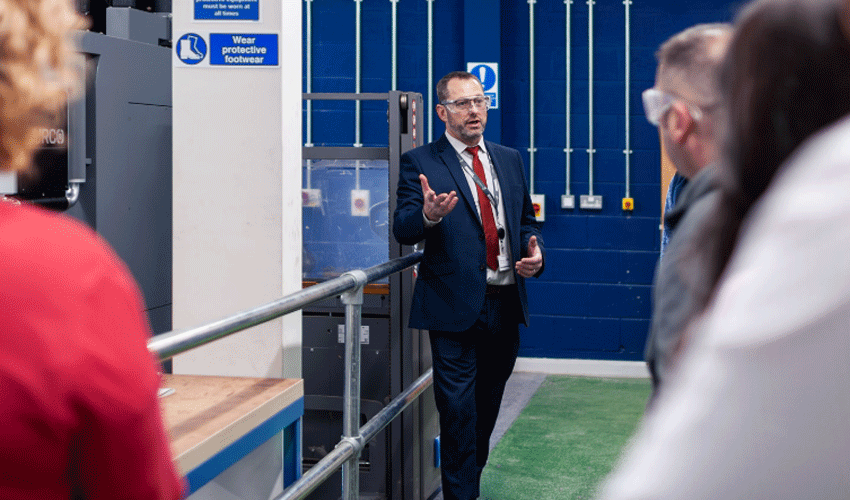 East Riding College is investing £500,000 in manufacturing and engineering machinery to upskill local workers.
Beverley-based TEC Partnership College, which is a member of the group of education providers, has acquired four pieces of specialist equipment for businesses to train their employees in the latest production technology, boosting both worker skills and business efficiency.
During a recent breakfast event, representatives from JR Rix and Sons, Atlas Leisure Homes, and Cranswick plc witnessed the new machinery.
Additionally, the college announced that it would offer bespoke courses tailored to the needs of individual businesses, whether they want to train apprentices or upskill existing workers.
The event was attended by Andy Harris, director of Brough-based Dearing Plastics, which designs and manufactures plastic products and components.
He said: "We pride ourselves on high levels of customer satisfaction, which relies on a combination of first-class service, fast and effective production equipment and – most importantly – professional, fully-trained staff with technical expertise and practical know-how.
"The investment East Riding College has made in its new equipment, and the flexibility of the packages to train local workers in using them will be of great benefit to local manufacturing and production businesses.
"I'm looking forward to seeing how we can work together to maintain and enhance the skills of the team at Dearing Plastics."
Chris Dodsworth, East Riding College's Head of Faculty (Automotive, Construction and Engineering), said: "We were delighted to welcome businesses to our event and showcase not just our new equipment but also the breadth of training options we can offer them.
"The businesses that attended are already successful and clearly committed to ensuring their employees have the skills they need to fuel their future growth.
"Our investment in the new machinery and learning packages will enable us to support them in their growth ambitions by upskilling their current workforce and building the skills of the next generation of workers."
Engineering and manufacturing, including toolmaking and fabrication, usually use the new equipment included in the research kit, which includes a 6-axis measurement machine, a metallurgy testing machine, a robotic arm programming machine, and a 360-degree camera.
If you would like to learn more, please contact East Riding College at 01262 455037 or visit the college's website at www.ercforbusiness.co.uk.