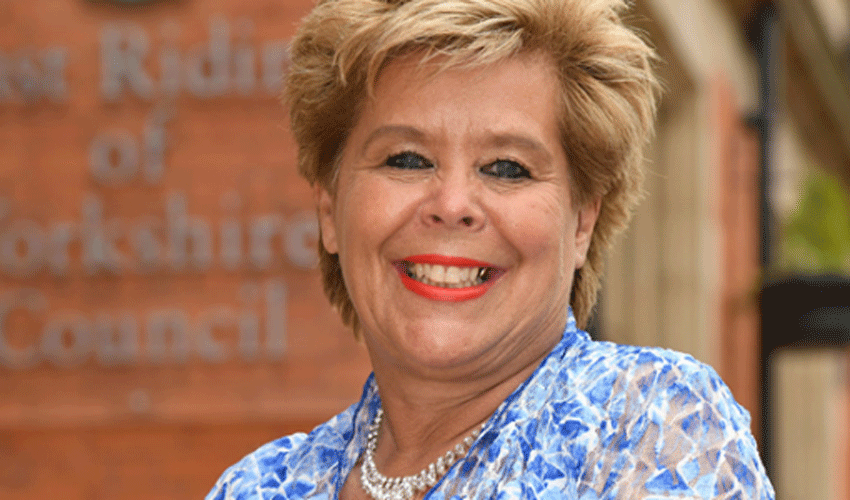 East Riding of Yorkshire Council has elected Anne Handley as its new leader following the annual general meeting.
Taking over from Councillor Jonathan Owen, Councillor Handley becomes just the fourth leader in the council's 27-year history.
As a member of Rawcliffe Parish Council, Councillor Handley was elected to East Riding of Yorkshire Council in 2019. She has served as cabinet portfolio lead and review panel chair, and last year she was elected deputy leader.
Her work at Hull College Group involved implementing the Entry to Employment programme, teaching Sage accounts, and vocational qualifications, and running the 14-16 College before she became a ward councillor. Cllr Handley previously ran a travel agency and her own clothing business in Goole.
Cllr Handley was instrumental in establishing the Two Rivers Community Pantry during the COVID-19 pandemic and through the economic downturn.
Besides serving on the Goole Town Deal board, she is also a member of the Goole Town Council.
Following the meeting, Councillor Handley expressed her gratitude for being appointed as new leader and said she was looking forward to "delivering the best" for the East Riding.
She said: "The East Riding is a great place to be, and working collaboratively with my elected colleagues, I am ambitious for the future.
"We have been through a difficult few years, with the COVID-19 pandemic and the cost of living crisis but I want to do well for the East Riding, continue to invest in the economy, which will bring greater prosperity, and in return will bring in skilled jobs for our residents.
"While there are exciting times ahead, there will be challenges along the way but I want to assure all residents I will do my utmost to make sure this council delivers the best for them."
East Wolds and Coastal councillor Charlie Dewhirst has been elected deputy leader.