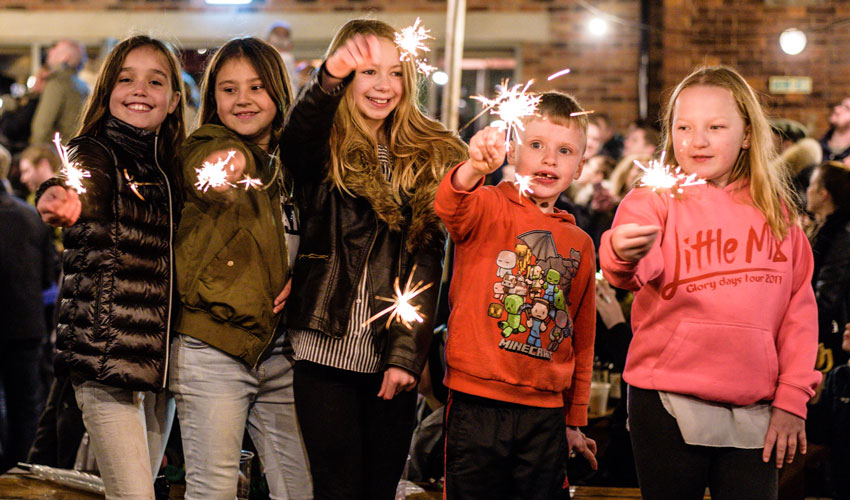 Huge crowds enjoyed two spectacular fireworks display over Beverley as The Potting Shed bar & gardens threw a dazzling Bonfire Night party.
More than 500 people packed out the pub to watch massive multi-coloured displays lighting up the night sky over Beverley.
And, because November 5 is really all about Guy Fawkes, there was a traditional blazing bonfire too so youngsters could throw on their Guys and watch them go up in flames.
The official lighting of the bonfire kicked off the night's celebrations before back-to-back fireworks displays at 8pm and 9pm wowed the watching families. Youngsters were also handed free sparklers to create their own mini illumination shows.
Live entertainment was laid on by The Potting Shed to keep the fun going in between and customers were able to stay warmed up throughout the evening with mulled wine and cider.
They also kept the pub's chefs busy, tucking in to Bonfire Night specials including jacket potatoes with chilli and hotdogs with chilli and everyone's favourite fireworks, sticky sweet toffee apples.
Darren Bayley, general manager of The Potting Shed, said the night was a fantastic success, enjoyed by all ages.
"We loved hosting the Bonfire Night party because it was such a great way to bring everyone from Beverley together to celebrate in a safe but really fun way."
"Both displays were really stunning, you could see them for miles around, but the best views were definitely from our garden – and the chilli dogs were a great bonus!"