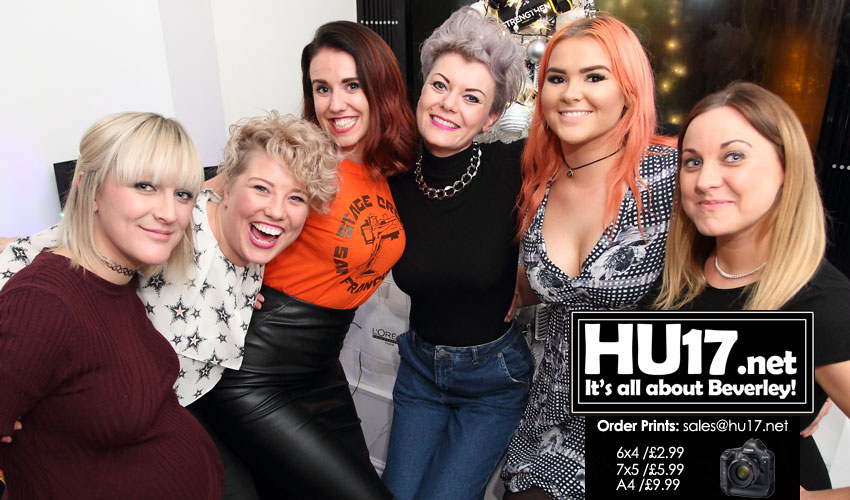 Salon ID say they are delighted after a fund raising night they held in their Georgian Quarter salon raised over £1,000 for a good cause by auctioning men off and selling tickets to a prize draw.
The event was organised to help support one of their clients who was recently diagnosed with Breast Cancer to help raise the funds needed for a real hair wig.
A delighted Salon Manager, Hayley Uzzell said;
"In total we managed to raised a staggering £1,012.44 – Whoop! Whoop!"
"Salon ID would like to thank everybody that attended, bought tickets for the prize draw ad those who donated prizes."
"Also praise must go to the amazing team for putting together an awesome event, with a special big thanks going to the men that were willing to donate their time."
On the night, Jonathon Ewen, Neil Thompson, Pete Mason and Dean Saunders, all clients at the salon were sold off to the female clients of the salon.
Each of the guys were offering various skills including gardening, car valeting service and even the offer of ironing that sparked a string of bids from the girls.
To get the guests in the mood the ladies were greeted at Salon ID by a buff waiter on arrival, Jack Snowden, who ensured their glasses were topped up all night long.
Proceedings were over seen by Nikki Brooks who bossed the Mic to get the bids in and squeeze the most money as possible out of the audience.
Commenting on Nikki's efforts Hayley said;
"She did a fantastic job getting all the ladies to dig deep making sure she got the best price possible for the guys."