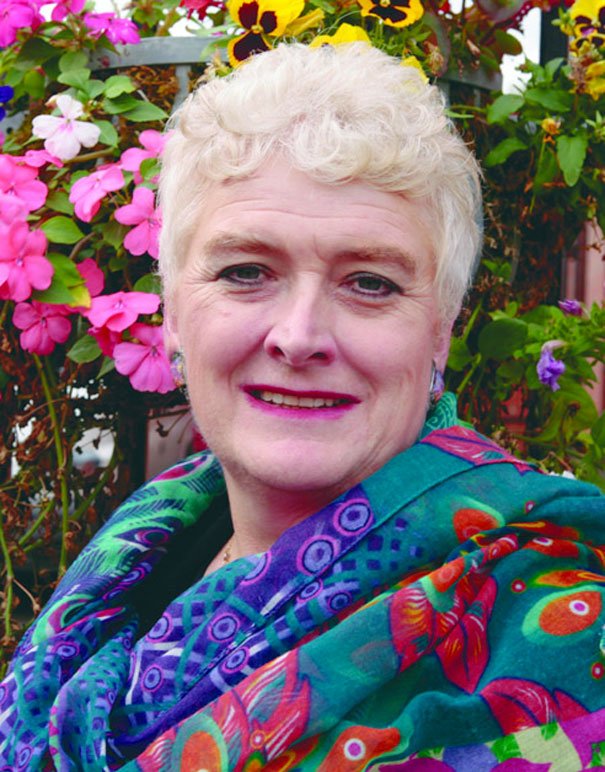 Having walked down every street in St Mary's not only as part of this by-election campaign, but also from last year's general election campaign, I am constantly reminded of how diverse our population is from the elegant town houses of New Walk to the council flats on the south side of the ward.
But, of course, I'm also a resident here, which makes my attachment to Beverley and St Mary's a very personal one. I grew up down the road in Willerby and went to Wolfreton Comprehensive from where I went on to study English and Modern Langages at Cambridge. I remember the headmaster (with whom I had locked horns more than once) being very sniffy about my prospects and telling me to apply to a lesser known women's college as they might be more desperate for candidates. I was so outraged I asked myself which was the most famous college, which to me as a young musician had to be King's, so that's where I applied and that's where I went. I didn't even put any other options down on my UCAS application I was so determined that that was where I would go.
So that should tell you a lot about what I am like: wayward, stubborn, intolerant of injustice and unwilling to be told by those in authority that something that matters can't or won't happen. Pretty good qualities for a councillor, I should say, especially one who will have to stand up to the leaden hand of the ruling regime at County Hall and the dictatorial style of its leader Stephen Parnaby.
But then I have gone head to head with Councillor Parnaby more than once both as a town councillor and a parliamentary candidate, and I expect I am the last person he wants to see across from him in the council chamber. Another good reason for the residents of the ward to vote me in as their councillor. East Riding Council needs some vocal and experienced opposition to the plans they are accustomed to steamrollering through over the voices of their constituents and the views of the local parish councils.
I am always amazed at certain candidates in our local elections boasting that they have lived in Beverley all their lives. How can that be a recommendation? I may not have much in the bank to show for it, but I have had an extraordinarily interesting life so far. I've practised law in the City of London and New York, I've taught Greek Tragedy at Harvard and worked as academic director of a summer school at Lady Margaret Hall, Oxford where I also taught Shakespeare (the plays, not the man himself!) I've been round the world more than once and lived in Europe, the USA and Asia; I've written books, cooked up a storm of flavours from all over the world, and played my double bass in orchestras here and abroad. Favourite cities? Berlin, Istanbul, Los Angeles and Kyoto. Beverley is fantastic, but there's a whole world out there too.
My parents came from pretty modest backgrounds in Hull. My father grew up in the fishing community on Hessle Road in one of those two up, two down terraces with the loo in the back yard where my grandmother raised five children. Education was the way out of poverty, and education remains at the heart of our family ethos.
So my political principles are grounded in an acute sense of the iniquities of social injustice, the importance of providing proper services to people who need them – health and education being at the heart of these, and a firm belief that everyone matters. Entering politics was never part of my life plan, but once I was elected as a town councillor, I saw this was most definitely a way I could and should make a difference.
People like to talk down politicians and I can understand why, given the bad examples that hit the press, but from my experience as a councillor and parliamentary candidate, there are also a lot of good people out there who work hard to do the best for their constituents. This council by-election falls on the same day as the parliamentary one in Batley and Spen where MP Jo Cox was so tragically murdered. Now there's a terrific example of a politician who was committed to her constituents and to working hard for her country.
We need people in public office like her; people who say "yes, we can and should do better for the people who put their faith in us" and "no" to the kind of decisions that serve only a few and not the many who need their voices to be heard.
I've spent my life trying to live up to those ideals; ideals that I think are sorely lacking in County Hall at the moment. I hope the residents of St Mary's listen to my message and believe I can be a voice for them at the heart of the body that makes so many decisions that affect not only their everyday lives today, but also the future for this very special town.