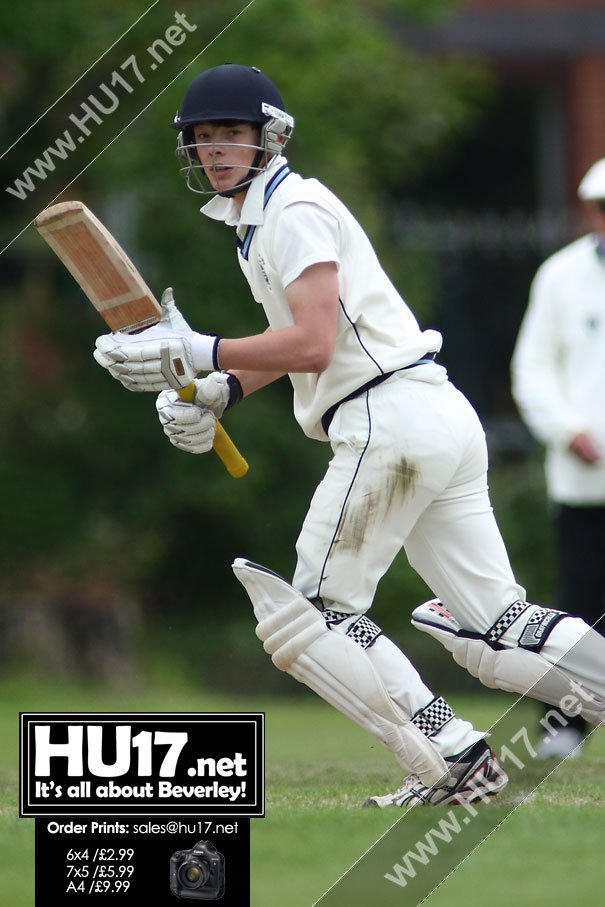 Tim Smith skipper of Beverley Town Cricket Club second team says the day belonged to their young super star Greg Whyley after he scored his maiden century at the Norwood Recreation Ground.
Smith was full of praise for Whyley, who is just 16 years old after he showed his potential scoring 116 at the weekend.
Speaking to HU17.net Smith said;
"Greg was simply awesome on Saturday, for a young man he showed great maturity and skill out there playing a range of shots to make what was his first ever century at any level of cricket."
"At the start of the season Greg was given a personal goal of scoring 800 runs in the season, and he is starting to make a real dent in that, this ton comes off the back of a nice half century."
Whyley who is one of the hottest prospects at the club ended with an unbeaten 116, Smith chipped in with 69 while Ben Fish was back in the runs finishing with 52 not out.
Beverley were unable to take the wickets needed for an outright win but still walked away from the game with 27 points, but that was the last thing on the skippers mind who was delighted for Whyley, he added;
"It was Greg's day. You can't take anything away from this young man. He started very slow but after he reached his 50, he moved through the gears reaching his ton in no time."
Whyley himself was far more humble about his achievements, he told HU17.net;
"It was a pretty surreal experience, at the time it never really sunk in, it was not until after the match when we all celebrated it really hit home what I had done."
"My innings started slowly as the ball was swinging, after a few over's I soon got used to it. If I am honest I found it quite easy out there, and as soon as I got my eye in, I never felt under any pressure."
" I had one small scare but when I was dropped but other than that everything just clicked."
Given his age Whyley got away with one thing, keeping in tradition if a batsman scores a ton at cricket they buy their team mates a drink at the bar, luckily for Greg, he didn't have to dip into his own pocket that was left to his dad!
Whyley added;
"My dad was so proud of me. I don think he minded buying the lads a drink. He was a cricketer himself with Driffield but being a bowler he has never scored a hundred."
"I know it was a good performance, but I am not getting carried away. I will just take each game as it comes and not get too far ahead of myself."