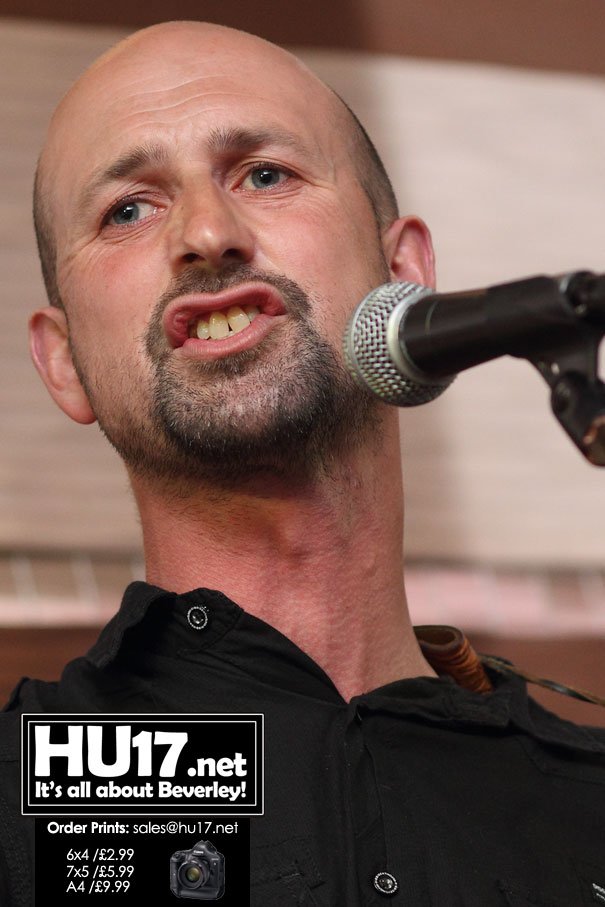 Local musicians showed their continued support for Macmillan Cancer Care by raising over £400 for the charity by holding an open mic night at the Beaver Pub.
The night saw a number of musicians take to the stage to perform while supporting a very worthwhile cause.
Laura Douse, with the help of Graeme Jones organised the event in memory of her father Alun Williams, who died from Cancer last year, she chose Mcmillan as a result of the invaluable support they gave her father.
After the event Laura had this to say about the night;
'Thank you to everyone who donated prizes, all the people that bought raffle tickets, all the awesome people that played and my friends and family for being so darn supportive! Massive thanks to Graeme Jones!'
'I think we raised about £420 for Macmillan Cancer Care last night awesome night! My dad would have loved it, and I know that he would be so proud, of how much we all managed to raise for such a good cause!'
Graeme said;
"It was an amazing night, as always it was slow to begin with but when the drinks got following things quickly livened up. Everyone was having a great time. People actually listened to the acts they hadn't heard before."
Matthew Arnold was one of the many new faces. He took to the stage entertaining the crowd with powerful performance that included his own songs.
Graeme added; "The amount of donations was class, and the prizes local business gave were great. We even got some last minute prizes from Lucias Wine Bar & Grill, Pizza Express, Mirchi and the Beverley Arms Hotel. "