Bingo has become one of the most popular games in the UK, but where are the best places to play it? Here are some of the top bingo halls the country has to offer.
While it may not be as big now as it was 20 years ago, bingo is still a phenomenally popular game in the UK. Almost 900,000 people are regular bingo players, and they have a fantastic selection of halls in which to enjoy the pastime.
You might expect more and more people to have switched to online bingo, but there's nothing better than the experience of being there in person. While online bingo revenue has been steadily shrinking for years, the main-stage version brought in over £300 million last year.
That's because part of the fun of the game is there in the halls, sharing the experience with others. With over 600 halls throughout the UK to choose from, you're almost guaranteed to find a fantastic place to play.
If you want to get started, here are some of the best bingo halls around the country. For complete beginners, make sure you learn how to play bingo first with this fantastic guide from Jackpotjoy.
Apollo Rhyl
Originally opened as a cinema, the Apollo Bingo Club in Rhyl is a beautiful example of art deco architecture. A grade II listed building, the outside of the club hasn't changed much since it was opened in 1937 and will take you back in time.
Inside, you can expect a much more modern experience, although the hall retains a lot of the classic feel you might remember from playing bingo in the 80s and 90s. With a full set of modern conveniences, including a bar and diner, you can enjoy a bit of a retro venue without sacrificing comfort.
MERKUR Bingo at Cricklewood Broadway
If what you love about bingo is sharing the experience and being part of a crowd, you can't do much better than London's MERKUR Bingo at Cricklewood Broadway. The purpose-built hall is one of the biggest in Europe, with space for more than 2,700 players at a time.
With that many players the prizes can be just as exciting, and the venue is a Guinness World Record holder for giving out the largest single prize of £100,000. There are plenty of food and drink options too, making this a venue you can enjoy in comfort.
Buzz Bingo Tooting
This luxurious venue isn't just one of the best bingo halls in the UK; it's one of the most beautiful buildings full stop. Originally built as the Granada cinema in 1931, Buzz Bingo Tooting looks more like an art gallery from the outside and a cathedral from the inside.
The art deco exterior gives way to a surprisingly modern interior, with everything you might expect from a high-quality bingo hall. However, surrounding the tables is a magnificent inside that's designed to look like a mediaeval church, giving you some fantastic surroundings to look at while you play.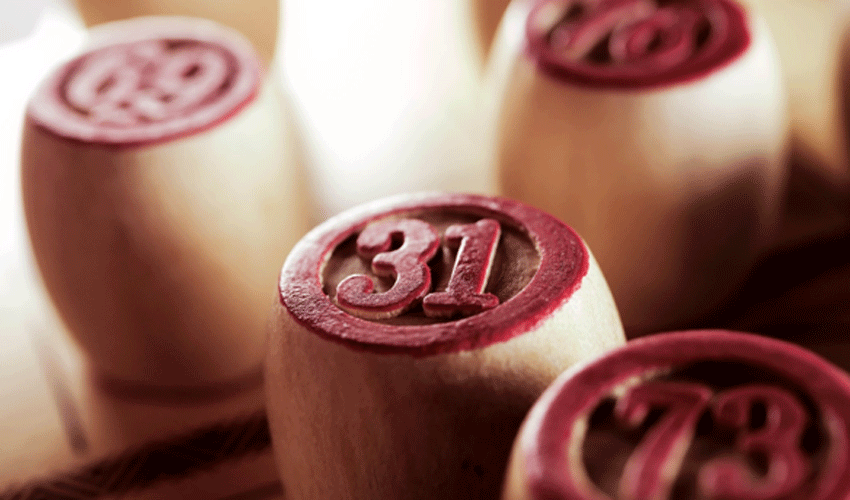 Mecca Bingo Kingstanding
Yet another former cinema, Mecca Bingo Kingstanding was once an Odeon but is now the site of a fantastic bingo hall. Built in 1935-6 as one of the UK's first modernist cinemas, it stands as a fantastic example of historic British architecture.
Inside, the hall has had a recent round of renovations and is now outfitted with all the modern facilities you would expect from a bingo hall. One of the smaller venues on this list, the hall has a local community feel to it that many people enjoy more than the bigger, louder experiences that are more common nowadays.
Dabbers Social Bingo
We've talked a lot about historic buildings and classic feels, but what about something more modern? For that, you can't do much better than Dabbers Social Bingo, a relatively new club with a pair of venues in Aldgate and Hackney.
The aim of the club is to bring bingo to a younger, modern audience. They mix bingo with comedy, drag and burlesque shows, all while serving innovative food and exciting cocktails. It might seem more like a nightclub than a bingo hall, but it's a unique experience that seems tailor-made for a good time!
Unfortunately, a lot of the UK's classic bingo halls have been forced to close their doors in recent years. Many of the buildings are still there, but have been transformed into restaurants, pubs, wedding venues and more.
That doesn't mean bingo is dying out though; far from it! In fact, almost 25 new bingo halls were opened between 2021 and 2022, so there are still plenty of places for you to play.
However, if you want to grab a game of bingo in an iconic venue, there are fewer options than there used to be. Make the most of these spectacular buildings while they're here and enjoy a unique experience in one of the UK's best bingo halls.