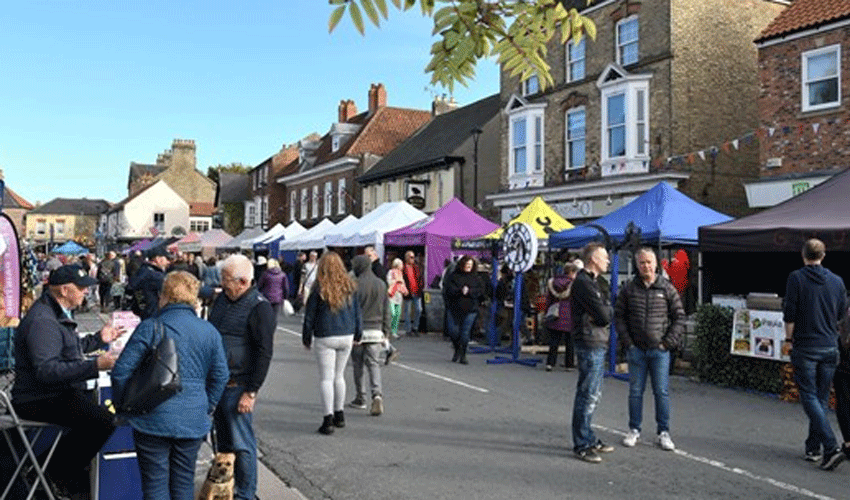 A Food & Drink Festival will be held in the East Yorkshire Market Town of Pocklington this April.
The event takes place on 22-23 April in the heart of the town centre, where stalls line Market Place, leading to a stage and seating areas in St Peter's Square.
It will be an exciting and fun weekend at the Pocklington Food & Drink Festival. In addition to street foods, bars of distinction, alfresco dining, select groceries and crafts, live music, comedy and children's entertainment, guests can enjoy the best local food and drink scene.
East Riding of Yorkshire Council and Market Square Group Ltd have partnered again to deliver this event, which is run by a specialist events company.
Helena Moss, interim regeneration and funding manager at East Riding of Yorkshire Council, said: "We're so excited to work with Market Square Group Ltd and bring the Food and Drink Festival to Pocklington.
"This event follows a successful Feastival event in the town in 2022 and will act to generate exciting opportunities for businesses in Pocklington to reach new audiences."
This year's Pocklington Food & Drink Festival details are:
Dates: 22/23 April 2023
Opening Times:
Saturday 9am – 6pm
Sunday 10am – 5pm
Location: Market Place, Pocklington
Our event page and social media channels will provide more information on the music and comedy line ups, traders, food demonstrations, hot food, beverages, children's entertainment, and grocery/foods. https://www.zoomevents.co.uk/pocklington-food-and-drink-festival/