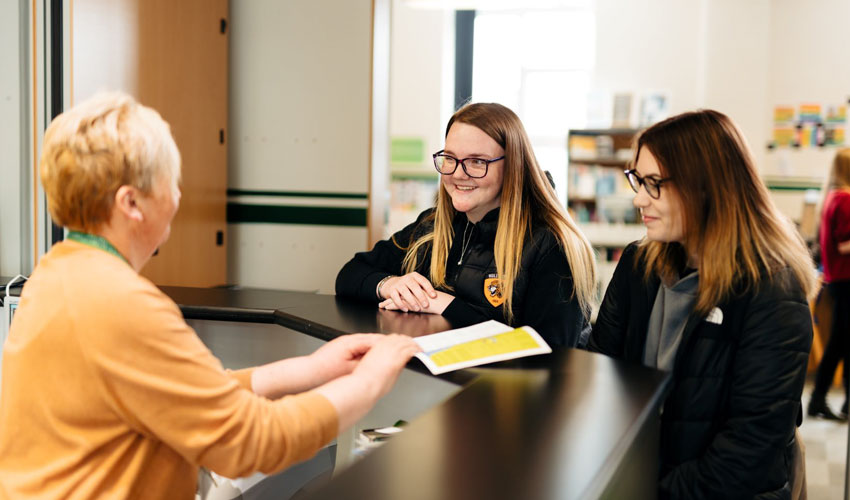 As a result of its re-accreditation with the Matrix Standard, Bishop Burton College has earned its recognition as a provider of information, advice, and/or guidance (IAG).
Matrix Standard ensures high-quality information and guidance is delivered by the Department for Education (DfE).
By accrediting information, advice, and guidance contracts including the National Careers Service, the Matrix helps education providers such as Bishop Burton benchmark themselves against best practices.
In an independent assessment, all criteria were confirmed to have been met, and the college was re-accredited for the next three years with glowing feedback.
Staff were commended for their proactive attitudes and supportive mechanisms, particularly their 'ready to help' approach.
Investments in Student Services resources were made despite budget cuts across the education sector and IAG services such as Careers and Health and Welfare became increasingly visible and accessible.
Special mention was given to Additional Learning Support, which ensures student needs are met so that they can 'find their place' and are well integrated into college life. According to the Assessor, the college has an 'excellent student-centric culture'.
Katy Langfield, Head of Student Services, said:
"To have received the Matrix Standard for another three years is incredibly rewarding, as the Assessor looks not only at the processes we use to support IAG delivery but also at the results we achieve."
"This demonstrates that our provision and approach is delivering to an incredibly high standard. It really is a testament to the enthusiasm, hard work and dedication of the team here at the college. I am incredibly proud of all they have achieved and the fantastic results we are delivering."
As a further example of the college's commitment to providing a student-centric experience, the college received the national Quality in Careers Standard in June for its careers education, information, advice and guidance (CEIAG) provision.
CEO and Principal Bill Meredith said:
"Being re-accredited with the Matrix Standard is an outstanding achievement, demonstrating our continued commitment to providing our students with the information, advice and guidance to enable them to make the most of their time with us. It reflects the dedication of our staff to ensure that students at Bishop Burton College are happy and safe and have the platform they need to succeed. Our students come first and to receive such fantastic feedback acknowledging this, is incredibly gratifying."
Admissions to Bishop Burton are currently being accepted for September 2023. Visit bishopburton.ac.uk to find out more about IAG courses and provisions at the college.