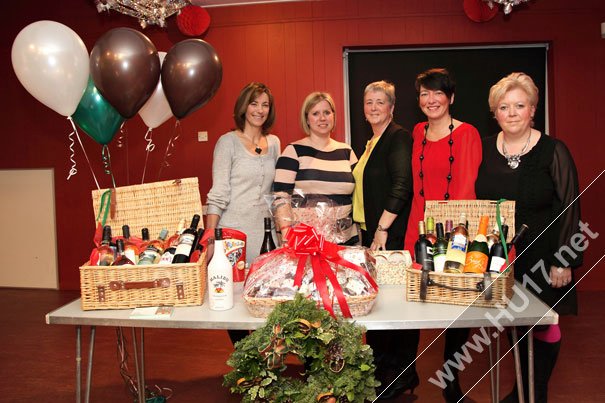 Friday 16th December saw the fundraising quiz night at Beverley RUFC clubhouse take place. Funds are being raised towards the joint tour next march of the under 14 and 15s to Leicester.
Much planning had been put in from the backbone of the teams " the mums " ! Stephanie Hazell and Helen Meagher had been the main organisers of the event ensureing smooth running of the night.
A fantastic turn out saw the club packed with supporters and the night was all about a family atmosphere with the children taking part in WII and playstation games whilst the adults took part in a general knowledge and music quiz with the winning team going home with a bottle of champagne.
Top quiz master Barry Green kept the night flowing, Food and wine hampers were raffled and a tombola kept the money flowing.
A pie and pea supper supplied by Ginny Vorwerg was served halfway through the night .
Everybody obviously enjoyed themselves and the hardwork payed off with an estimated total of over £800 pounds being raised. The teams would like to express their thanks to everybody who attended and supported them.