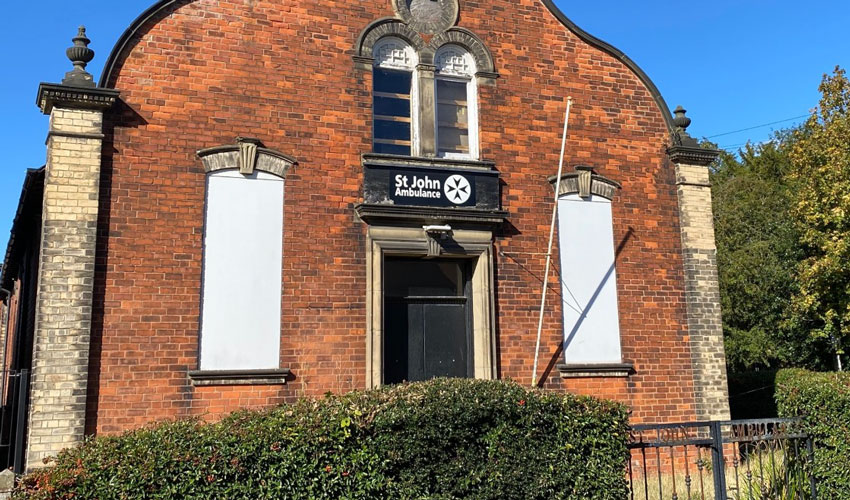 Residents in Beverley, East Yorkshire have something to celebrate. Beverley Town Council has confirmed they to purchase of building which will be used as a town hall.
The building in question is located on the corner of Morton Lane and Wilbert Lane. It is most well known locally as the St John Ambulance. It dates back to 1888.
Mayor of Beverley Linda Johnson says it is an exciting time for the town. Commenting on the news she said:
"It's no secret that after many years of renting offices, Beverley Town Council has been hoping to acquire a building which could be put to use as a Town Hall, but the right building has never presented itself until now."
"When the St John Ambulance building came onto the market, the current Town Councillors were certain it would be perfect."
"A historic building in the heart of the community that has been part of the lives of generations of Beverley people since Victorian times. It's a really exciting prospect for the town."
Over the last five years, the building has stood empty amid speculation that it would be sold to developers and demolished.
Town Hall Will Be A Huge Community Asset For Beverley Residents
By acquiring the former Victorian Scottish Baptist Chapel, the Town Council will transform it into a vibrant new Town Hall and community space.
As a result of this intervention by Beverley Town Council, the building's 134-year history will be opened up to new chapters. It will remain an important asset for future generations.
Cllr Duncan Jack, a former Mayor of the town also welcomed the news. He has been praised for his persistence in making the project happen.
Commenting on the news He said;
"I am so pleased the people of Beverley will have a building they can call their own. It's a building that can be modified and adapted to fit the needs of the Council and the community."
"It has a wonderful hall, which will be a versatile community space. It also means that we have saved a building which has been part of the local landscape and used by Beverlonians for many a year."