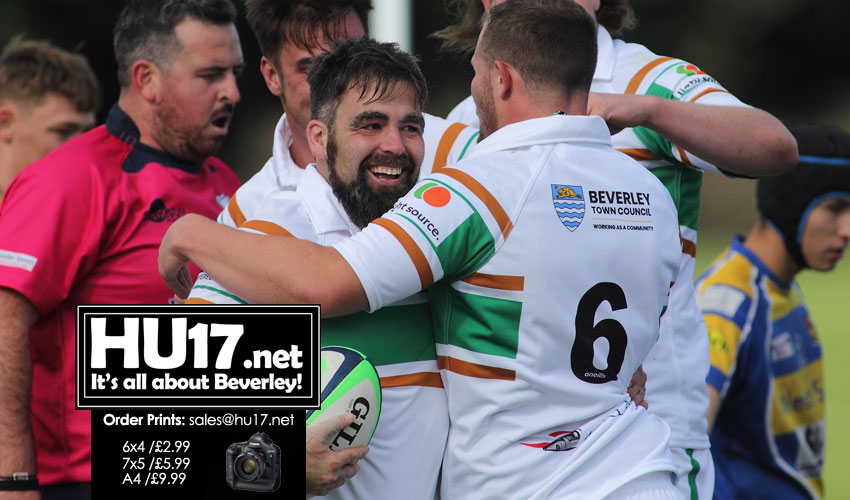 Dinnington RFC suffered a heavy defeat in east Yorkshire as they were beaten 80-7 by Beverley at Beaver Park.
This is a big season for the club which is marking 50 years of playing at Beaver Park. To honour that anniversary the club is playing in the same style strip they did five decades ago.
Beverley made light work of the Dinnington as they secured the win scoring twelve tries in front of a delighted home crowd.
More importantly, Beverley also picked up a bonus point which is awarded for scoring four tries in a game.
Victory means Beverley is the only side in the league to have won each of the three opening games. They also now sit at the top of the table with a two-point advantage over local rivals Goole.
Coach Craig Hancock could not have asked for more from his team who dominated the game from start to finish.
Skipper Feels Beavers Got The Result They Deserved Against Dinnington RFC
Skipper Rob Smith was delighted with the win. Speaking after the game he said;
"We were all very pleased with the result. As a team, we stuck to our process and got the result we deserved."
"I felt we also worked hard both with and without the ball. It was a very important win for us. Being our first game at home we want to send a message that Beaver Park is a fortress."
"That is three wins from three this season, you really can not ask for more than that."
Fullback Jake Boardman was named the Chrome Finish Man of the Match for his performance, an accolade his skipper said was well deserved.
Throughout the game, Boardman proved to be a real handful while each time he got the ball was a real threat.
Attention will now switch to next weekend when the Beavers hit the road and make the short trip across East Yorkshire to play Goole.
This certainly promises to be an interesting match and big test for Beverley as the top two teams in the league go head to head.