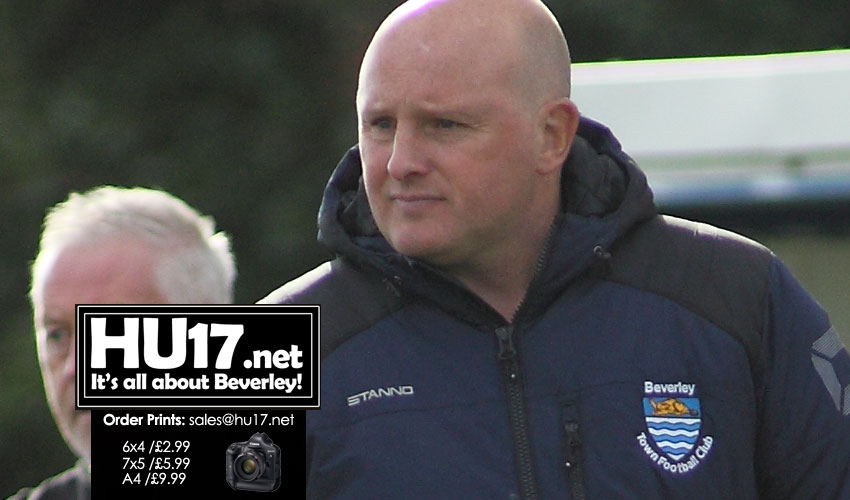 Beverley Town manager Dave Ricardo says the draw against Retford FC left him feeling frustrated, but for all the right reasons.
His comments come after the East Yorkshire side drew 1-1 with Retford at home despite being the better side on the day.
Speaking ot HU17.net Ricardo said;
"This result is frustrating but for the right reasons as we were clearly the better side. Had we shown 5pc more quality in the final third we won that game comfortably."
"Retford's manager himself was kind enough to acknowledge we were the better of the two teams in the day."
"I also think anyone who was watching the match could see that. There was only one team on the front foot looking to win the game, and that was us."
Ricardo clearly has faith in his side. He is keen to highlight the fact that as a squad they have only been together for a very short period of time. He said;
"As a group, we have started from nothing and put together totally new group of players. In all, we have been together for just four months."
"Yet in that time we have managed to develop a playing style based on passing. I feel we certainly achieved playing that way for a majority of the time against Retford."
"I told the players after the game to trust the process and we will get better. On Tuesday night we have to play as we did against Retford but be more clinical and the results will come."
Manager Praises Ongoing Support Beverley Town Is Getting From Community
Once again Beverley Town boasted the highest attendance in Northern Counties League Division One. In all 255 fans passed through the turn style.
Ricardo expressed his thanks for the continued support the residents in the town are giving the club, he said;
"I would like to thank the town for coming out in their droves and supporting us. Saturday's attendance was magnificent."
"For so many people to come to Norwood and get behind the team means a lot to everyone affiliated with the club."
"On Tuesday we will get the chance to repay that loyalty and give something back to the town."