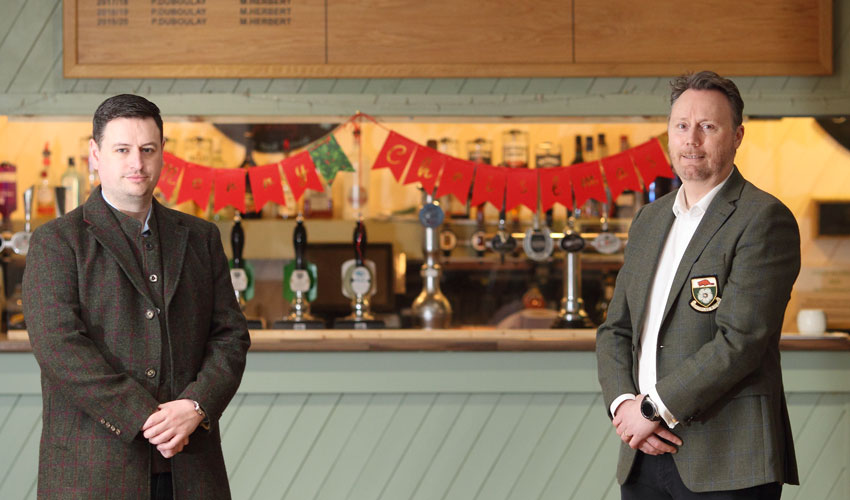 Cash strapped Beverley RUFC is pleading for financial help from the people of Beverley to ensure the long term survival of the club.
A crowdfunding page has been set up, which has already raised £10,000, but more cash is desperately needed.
The club, which has enabled children and adults to enjoy Rugby for 130 years, was forced by the pandemic to close its doors last March and has been unable to generate any income since then.
Club Chairman, Brian Gilbert, said;
"The bottom line is that we've been hit for six by Covid and we are facing a very challenging time."
"We have used savings we managed to accumulate through good housekeeping to pay bills, but these are now running out."
"Players are no longer paid and we would desperately love to find a main sponsor for the Club, which could be used across the front of shirts for the coming season."
"We recognise that it is a tough time for everyone including our members and suppliers, and are currently talking to the Bank who are considering calling in our loan which would be a real challenge for us to pay."
"The survival of Beverley RUFC is dependent on the support of its members and the wider community and we would really benefit from and massively appreciate any money or any funds that people could possibly afford."
"We know we have some tough and challenging times ahead, but we do need to get our finances back onto an even keel before we can open our doors again when this terrible pandemic is over."
Councillor David Boynton is giving his support and doing what he can to support the club in their hour of need.
Cash Strapped Club Appeal Being Backed By Local Councillor
Cllr Boynton said:
"Sports Clubs are the heart and soul of the community. They prove not only health and fitness but also helping to make and maintain friendships."
"Whilst some high profile businesses within the town have been quite open that they are struggling or have had closed their business, sports clubs such as Beverley RUFC have somewhat gone under the radar."
"East Riding Council have provided Business Rate Relief to Beverley RUFC. They are also currently looking into further grants or other means of support which could help."
"Over the past couple of years, the residents of Beverley and Molescroft have supported the campaign to save Molescroft Scout Group and to find them a new permanent home after an eviction notice was served."
"They have also helped support Beverley Rugby League club in acquiring a new clubhouse and it is that time again for the Community to rally round and help save another of its valuable Community assets."
People can help the club by making a contribution to their crowdfunding page. This can be found on the club's website at the link below.
www.crowdfunder.co.uk and search for Beverley RUFC