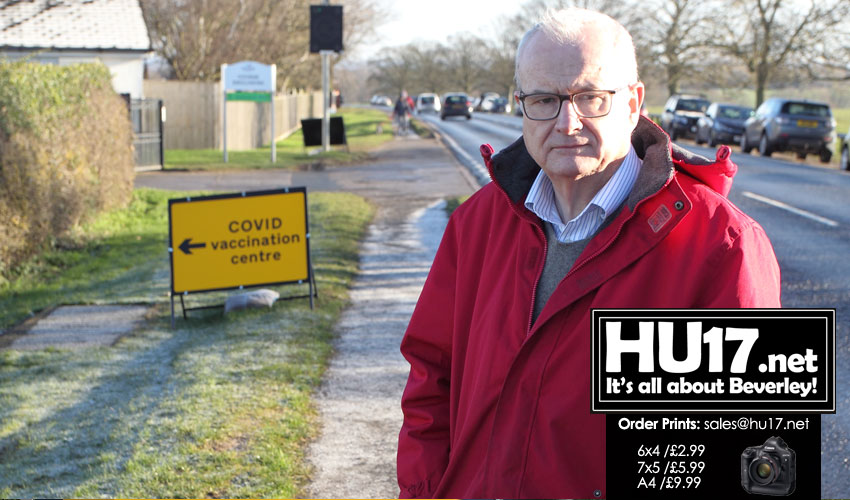 Local councillor Denis Healy has welcomed the COVID Vaccinations programme that is underway in Beverley.
Speaking got HU17.net Cllr Healy urged residents to be patient while he also thanked healthcare professionals for their efforts.
Cllr Healy said;
"Our residents are relieved to know that COVID vaccinations in Beverley are now underway. Since it started the vaccination centre at the racecourse had a steady stream of people getting their jabs"
"In this initial phase, the NHS is focusing on the over 80s, care home residents, care home staff and frontline health and social care workers."
"I know that residents are keen to have more information on the vaccine. Please remember that everyone will be offered a vaccine, but the work is going to take several months to complete."
"You will be contacted when it's your turn, and I urge everyone to be patient. No one is going to get forgotten."
"I also want to say thanks to those health professionals in the Beverley Primary Care network and the GP surgeries for getting this off the ground in Beverley and for the great start they have made in getting these vaccines into the arms of Beverley's most vulnerable residents."
New Centres Opened To Handle COVID Vaccinations
The local NHS Trust is also calling for residents to wait until they are contacted. They are asking people do not just turn up or contact their GP asking about getting the jab.
More people are set to get a jab with seven new mass testing centres being set up to handle COVID Vaccinations.
New centres to handle mass vaccinations will be opened in Newcastle, Manchester, Stevenage, Bristol, London, Birmingham and Surrey.
The centres have been opened as the government look to 'turbo charge' the vaccine roll out. The vaccination programme is described as the biggest in NHS history. The aim is to offer jabs to most care home residents by the end of January and the most vulnerable by mid-February.