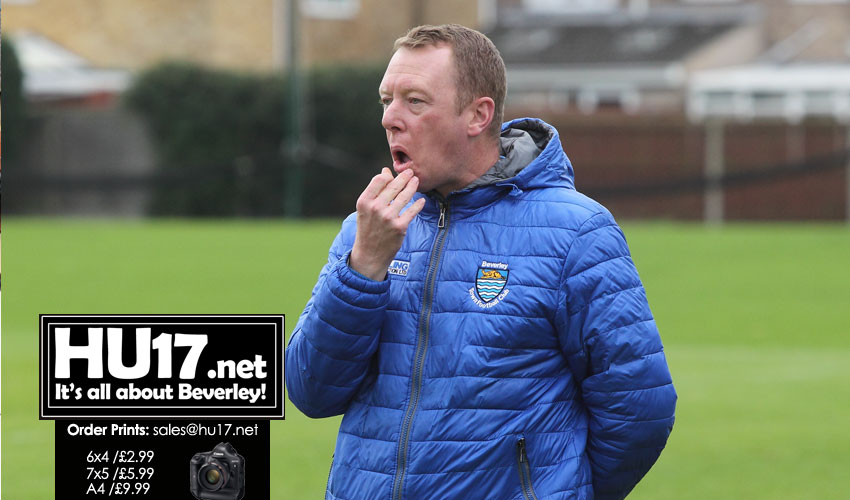 Beverley Town Football Club will hit the road this Saturday as they take on South Cave United.
Boss Rich Jagger is confident mood ahead of the game as he looks to secure three more points in the Humber Premier League.
Currently, Beverley are third in the table the trip to South Cave certainly will be no easy task yet one Town will be hoping to win.
United are just two places and three points behind town and have won their last three home games at South Hunsley School.
Jagger feels his side can compete for the title this season. To do so it is games like this that town will need to win to keep the pressure on the early leaders Chalk Lane.
Beverley Town will go into the game full of confidence. Not only have they scored more goals than any other team they have also conceded the least.
Last time out Jagger's side enjoyed a 3-0 win over Hedon Rangers. A repeat of that result will ensure they stay on on the tails of leaders Chalk Lane.
The sides last met in January when Beverley Town secured a 4-1 in a match that saw Aldo Hysenaj score twice. This season the forward has scored four times and will be looking to add to his tally on Saturday.
Speaking ahead of the game Jagger said;
"This will be a tough game for us as they are a decent side. They are on a good run of form and have shown this by beating Pocklington no so long ago."
"We want to maintain our current run of form. As we had no game last week I am keen for us to have a quick and shake off any rustiness."
"I think we will be bang on it. We trained well and there is plenty of competition for places which is keeping everyone on their toes."
"This is a game we are confident we can win. If we play at our best then we have a very good chance of getting the result."
Beverley Town Team News For Trip To South Cave United
Jagger will welcome back a number of players including Nathan White, Dan McHale and Leon Dawson who all look likely to return for the game. However, Curtis Bedford and Joe Baxter hower will be missing.
The key man for Beverley could be Joe Norton. He has found the back of the net ten times this season that included two last time out against Hedon.
Elsewhere in the Humber Premier League leaders Chalk Lane will travel to Reckittes AFC. While second-placed Westella & Willerby AFC will host Sculcoates Amateurs.