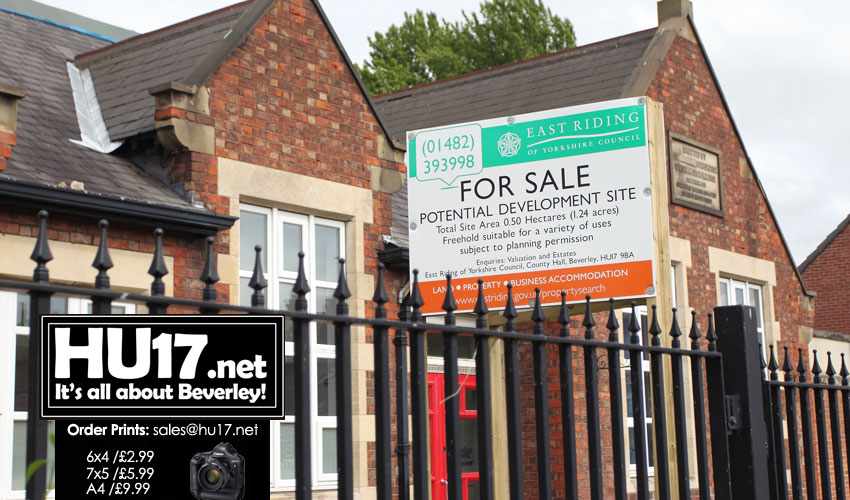 Beverley Town Council has today announced a public consultation on its ambitious plans to acquire the former St Nicholas' primary school building as a community resource for the town.
The project, which has cross-party support and co-operation, is building a business plan to support the acquisition of the property.
It will take account, not only of the financial aspects of the purchase but also what the hub might offer local people in terms of enhanced facilities and community resources.
Explaining the consultation, Cllr Denis Healy, Cllr Margaret Pinder and Cllr Ian Gow, representing the Lib Dem, Labour and Independent groups on Beverley Town Council issued the following statement.
"Before the Town Council makes any commitment to acquire the building, we want to explain the proposal to people and establish whether there is support for turning the former school into a community resource for the whole town. We also want to hear from groups who might potentially benefit from having a community hub which they could use for their activities.
"If we can demonstrate to the East Riding of Yorkshire Council that there is a desire and a demand for a People's Community Hub, it will enhance Beverley Town Council's chances of acquiring the building. The alternative is likely to be that the East Riding of Yorkshire Council, who owns the building, will sell the land for development. This could see the school demolished and lost to the community as a resource.
"We are particularly interested in hearing from volunteer groups who might use this kind of community hub, for example, parent and toddler groups, pre-schools and crèches, sports and leisure clubs, senior citizens groups, youth clubs, debt advice services, healthcare providers, people interested in setting up a community garden. We want to hear from anyone who has ideas for how the building could be used to enhance our community."
"St Nicholas' School is 105 years old, is a building of high architectural merit and has a special place in our town's heritage with generations of Beverley families having memories of their school days there."
"If we can save the building for the town and turn it into a great community asset, it will be a massive win for everyone, but it can only happen if people want it and are prepared to use it. That's why the survey is so important, and we would urge everyone to give us their views."
"Beverley Town Council has developed a special online survey where residents can contribute their thoughts to the discussion which can be found at www.surveymonkey.co.uk/r/BeverleyACH"
"We would like to hear from members of the community and local volunteer groups who would like to make a contribution to the discussion."