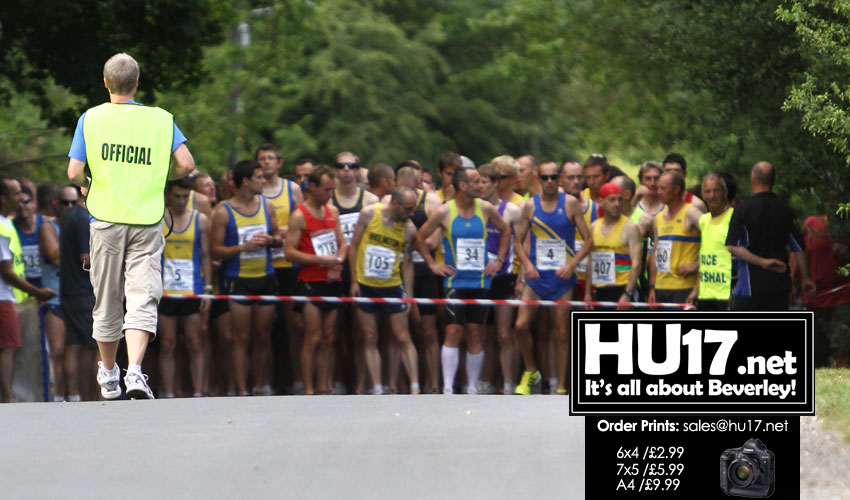 Beverley AC Chairman Rob Reid has expressed his gratitude following confirmation that local business will again be sponsoring the Walkington 10K.
His comments come after Specsavers Beverley confirmed they will be backing the race for the third consecutive year.
Commenting on the news, Mr Reid said;
"We are delighted to have Specsavers as sponsors of the Walkington 10k road race for a third year now."
"It is fantastic the support shown by such a well-known national brand towards our club. As a result, it means that the club can carry on promoting well-managed, popular events locally, drawing people in from a wide area."
As the official main sponsor of the race, the Specsavers store on Toll Gavel will provide sponsored shirts complete with Specsavers logo to participants on completion of the race.
Jeremy Beesley, the Store director is also a member of the club, he said;
"Beverley Specsavers is delighted to continue to sponsor causes and also clubs local to the town. We'd really encourage those of all sporting levels to take part."
"I've been a member of Beverley AC for a few years now. It is fantastic to have the opportunity to give something back and support this brilliant local event."
Walkington 10K Takes Place Over A Picturesque Route
The race takes place on Friday 12 July 2019 starting at 7.30PM at Little Weighton Road, Walkington.
It covers an undulating, picturesque, rural route, takes in a loop to Little Weighton and back to Walkington for a village playing fields finish.
While Specsavers sponsor the main event, The Pig & Whistle will again be sponsoring the 5K. James Allcock who runs the Pig & Whistle said;
"This will be the third year we have supported this race. We do it as it is important to support a community event. I have also taken part in the race and am hoping to do so again this year."
The Walking 10K is the second signature event organised by the club local who also run the Beverley 10K. This year the Beverley 10K saw a record number of runners take part.
Beverley AC is a social running club who meet each Wednesday evening at the Beverley Leisure Centre. Alongside a number of events, they also run a popular 'Couch to 5K' incentive to get people running.