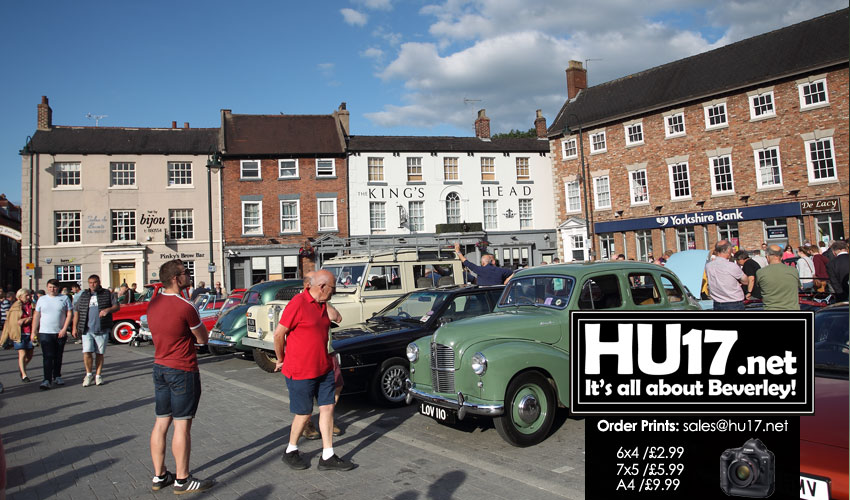 Beverley will again welcome the classic cars as the local motoring club host their Midsummer Gathering in the town.
A hugely popular event organised by the East Yorkshire Thoroughbred Car Club it is a must for all the family.
Among those looking forward to the 'Midsummer Gathering' is local councillor David Boynton. He himself is the proud owner of a classic car as says the event is one of the town key highlights.
Speaking about the event Cllr Boynton said;
"Seeing all the Classic Cars on show in Beverley is one of the key highlights of the town. While for many of us, myself included it provides a nostalgic trip down memory lane. While for others, it is just a good family day out."
"As someone who enjoys classic motoring, I certainly look forward to this event. Every year there is always something new to see while it is also a good evening that sees so many people enjoying a day out."
"Furthermore, the fact this is a free event makes it accessible to all. The people behind it EYTCC do a fantastic job organising the event. It really is a pleasure to have them display their vehicles in Beverley's Historic Core."
Classic Cars In Beverley's Historic Core Timings And General Information
The Mid Summer Gathering will take place in Beverley on 19 June from 6PM to 9PM. Alongside the cars, there will also be a selection of bikes and other vehicles of interest.
Cars will be displayed from Saturday Market all way through Beverley's Historic Core.
Keeping with tradition it will be up to the Mayor of Beverley, Cllr Duncan Jack to pick out his favourite car of the evening.
Anyone wishing to attend the event is advised to walk. This is due to parking in the town centre being suspended during the event.
Refreshments will be available while you can also pop into any of the local bars, cafes and restaurants on the night.