It was a busy weekend for round six of the British Superbike Championship held on the famous Brands Hatch GP circuit for Beverley racers, Jordan Rushby (Pirelli National Superstock 1000 Championship-SSK1000) James Westmoreland (Dickies British Supersport Championship), and Sam Christie (Rider) and Adam Christie (Passenger) (Hyundai British Sidecar Championship).
The morning qualifying sessions of each series were held on Saturday, which were average with Rushby starting from thirty third on the Alliance Steel Racing BMW (1min 32.7secs), Westmorland on the Gearlink Kawasaki, tenth (1min 28.8) and the Christies on their Christie Engineering Services LCR Honda ninth (1min 35.4).
During the afternoon the first of the weekends racing got underway with Rushby out first. The SSK1000 race was classed as a 100 race; therefore it was split into two sixteen lap races. Rushby had a good start in part one and had moved up the order to twenty eighth by the end of the first lap. By lap four he had moved up to twenty seventh due to the retirement of Anthony Johnson (Team IMR).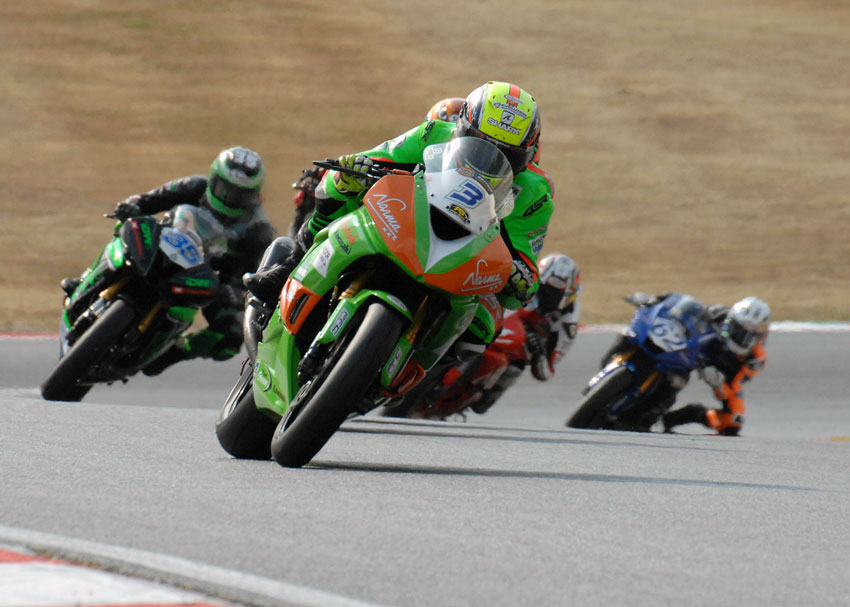 Pushing hard he made headway on those ahead and picked up another place as he passed Jamie Tibble (Team Tibble), and during lap five there was two more retirees, Tom Ward (Movuno Halsall Racing) and Luke Jones (Morello Kawaski Racing). Laps six to eight saw him running twenty third until Tibble made the pass to regain the place on lap nine. Undeterred Rushby pushed hard and soon regained the place on lap eleven. He remained twenty third until the final lap when Tom Fisher (G&S Racing Kawasaki) and Taylor MacKenzie (Bathams Racing) both retired promoting him to twenty first at the chequered flag.
After a short break part two got underway with Rushby starting from twenty first on the grid his finishing place from part one. He had a reasonable start and maintained position. Lap two saw Josh Daley (Josh Daley Racing) pass him for twenty first place followed by Tibble on lap four.
Now running in twenty third Rushby had his head down trying to keep pace with those ahead. Laps nine and ten saw Keith Farmer (Tyco BMW) and James White (Team Afterdark) retire moving Rushby up the order to twenty first. On lap fifteen Tom Neave (Stevowaki Neave Twins Racing) retired moving Rushby into twentieth where he remained until the chequered flag.
Westmoreland made a slow start for the sprint race and dropped four places from the off. Now with head down by the end of lap two he was back up to eleventh. Lap three saw Tommy Philp (Draper Racing) retire and pass Bradley Perie (Diamond H Racing) to move up into ninth place.
By lap five he was on the tail of Bradley Jones (Integro Yamaha) and passed him later in the lap to move into eighth. On lap nine he briefly fell to ninth after Sam Wilford (IDWe Racing) made a successful move but was short lived before 'Westy' retook the place. He crossed the line at the end of eleven laps in eighth place.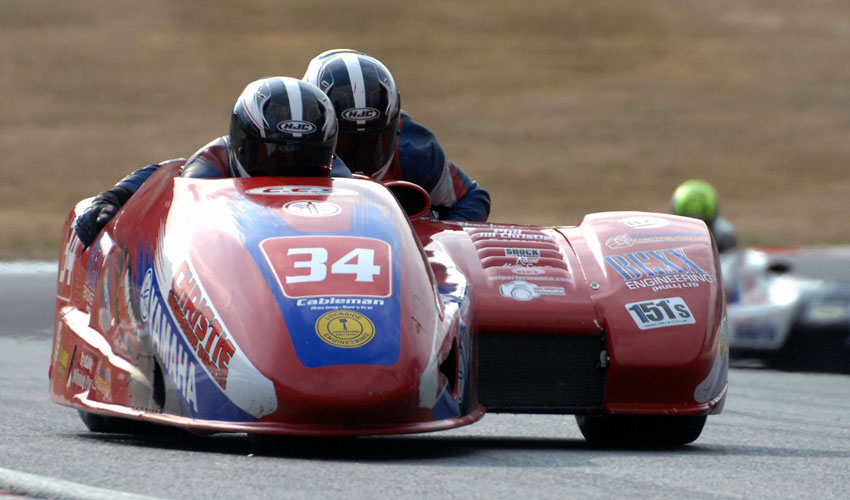 The Christie's who took part in the British Sidecar Championship as wild cards as they usually compete abroad in the FIM Sidecar Championship, got off the line reasonably well with their outfit although losing a place to British Championship regulars Simon Gilbert (Rider) and Jack Tritton (Passenger). The next twelve laps were spent trying to regain ninth place but to no avail.
Rushby lined up twenty ninth for his final race of the weekend on Sunday. As the lights went green he had a great start and by the end of lap one was running in twenty second place. Lap two saw Jones retire moving him up another spot to twenty first. On Lap three the safety car was deployed after McKenzie, Matt Truelove (McAMS Yamaha) and Callagn Edser (Connaught Ltd) were involved in an incident.
Racing resumed on lap six with rushby in twentieth after Dean Hipwell (Selective Networks) retired whilst under safety car conditions. Daley caught and passed Rushby on lap seven dropping him back to twenty first. Lap ten saw him drop two places to twenty third as he was passed by Tibble and Johnson. He crossed the line in twenty third.
For the feature race 'Westy' started from eighth. He made a good start and due to the retirement of Jamie Perrin (GO Racing Developments) during the first lap he was now running in seventh. Lap ten saw Ross Twyman (EHA Racing) retire moving 'Westy' up to sixth place.
On lap seventeen of eighteen Westy's team mate Ben Currie (Gearlink Kawasaki) leading the race suffered an issue with his bike which saw him slow dramatically allowing 'Westy' to gain another place to fifth where he remained.
At the end of the day it was now time for the final twelve lap sidecar race where the Christie's started from pole position. They had a bad start and were soon running down in ninth place by the end of lap one.
It was a big ask to get back up through the field although they did push hard. By lap four they had moved back up the order to fourth, but lap seven saw the pairing of Roger Lovelock (Rider) and Rick Lawrence (Passenger made a move to relegate the Christie's back to seventh. They remained seventh until the chequered flag.
Rushby and Westmoreland will be in action again on 3rd-5th August at the UK's fastest circuit Thruxton. The Christie's may enter as wildcards.
Photos by David Holland