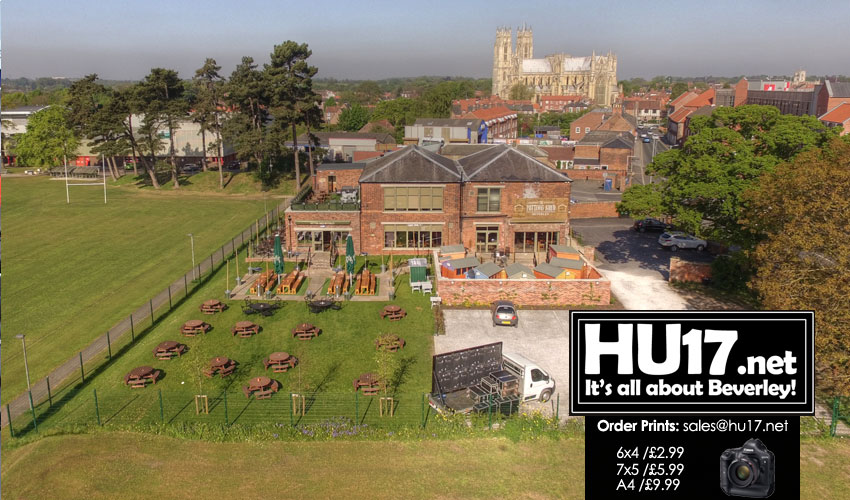 Quiet Riot the monthly music night which ran in Beverley during 2015 returns to the town on Friday 9 June, coming back to a venue that was witness to many fantastic nights.
Quiet Riot- The Beverley Alternative brought fifty established acts from the Hull music scene to play at Hodgsons Pub and acts who played at the big local festivals such as Humber Street Sesh, Freedom Festival and Cottingham Springboard performed here on a monthly basis.
After the sale of Hodgsons there were a lack of options and the only appearance of Quiet Riot was an event held at St Mary's Church in April as part of the Culture Train tour of East Yorkshire. However a new location is being tried out in the function room of the Potting Shed.
Chris Warkup of Quiet Riot is looking forward to the evening, he said;
"Quiet Riot has been homeless for over a year and we look destined never to return to Beverley but a friend suggested the Potting Shed function room and this has the potential to become our new home."
"Friday night is a taster for both us and the Potting Shed to assess the potential for live bands at the venue so please come down to support this gig."
"There will be five great acts playing here and we need the support of Beverley music fans to make this a regular event in the future."
Friday nights event will include four established acts who have all made a major impression on audiences during the Culture Train tour of East Yorkshire which was a 2017 City of Culture related project funded by East Riding of Yorkshire Councils 'Active Creative' fund.
Acts playing will be Rivers Johansson, Rich and Lou's Loudhailer and the Quicksilver Kings who are firm favourites on BBC Radio Humberside's David Burns show. They will also be joined by an Australian act Chang T'Ree who are visiting the region and are friends of Beverley bluesman Rivers Johansson.
The gig begins around 8.30 and there is admission on the door for £4 and people attending the new look Quiet Riot evening also have the option of food downstairs as well as a wide range of drinks from the Potting Shed itself.