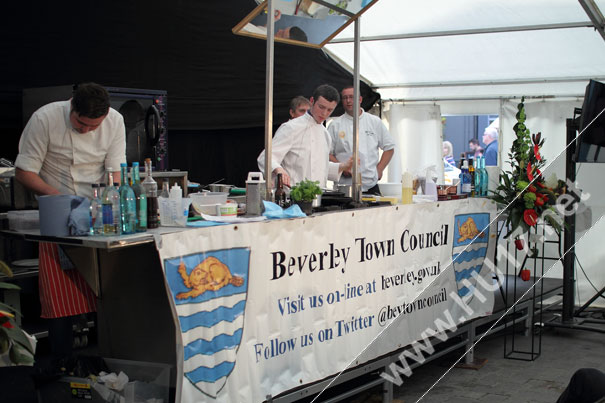 T.Soanes & Son are one of a number of local businesses that are supporting the Beverley Food Festival that takes on Sunday 2 October.
Funding cuts, say organisers mean that due to the support of sponsors it will enable them to ensure that the event has everything it has done in the past.
One of the sponsors, T.Soanes & Son, a poultry business that have been farming in the Yorkshire Wolds for over 60 years.
Town Clerk Helen Watson, said;
"We've suffered from a lot of funding cuts so without our sponsors, it would be very hard to run the event therefore we need good local companies to team up with to ensure we're able to offer everything we did before the cuts."
"I think this is an excellent partnership because T.Soanes & Son reflect our values. As a council and through the festival, we work to promote local producers and the local economy, Soanes being one of them, to help them be more prominent in the area."
"There will be lots of people coming to see what the area has to offer in terms of produce but we'd also like to make it an educational event by encouraging people to buy local and cut down on their food miles.
"We want to keep our town alive and vibrant, and by running free events like this, we can make the place and the region's produce accessible to as many people as possible."
Tom Kingston, sales manager at T.Soanes & Son said;
"Beverley is a lovely place and it's our nearest main town so we wanted to give something back to the community – I believe it's important to get involved with initiatives such as this.
"Through supporting Beverley Food Festival, we're not only able to help raise the profile of the town, but we're also able to support our customers in Beverley and showcase our products to new and existing customers."