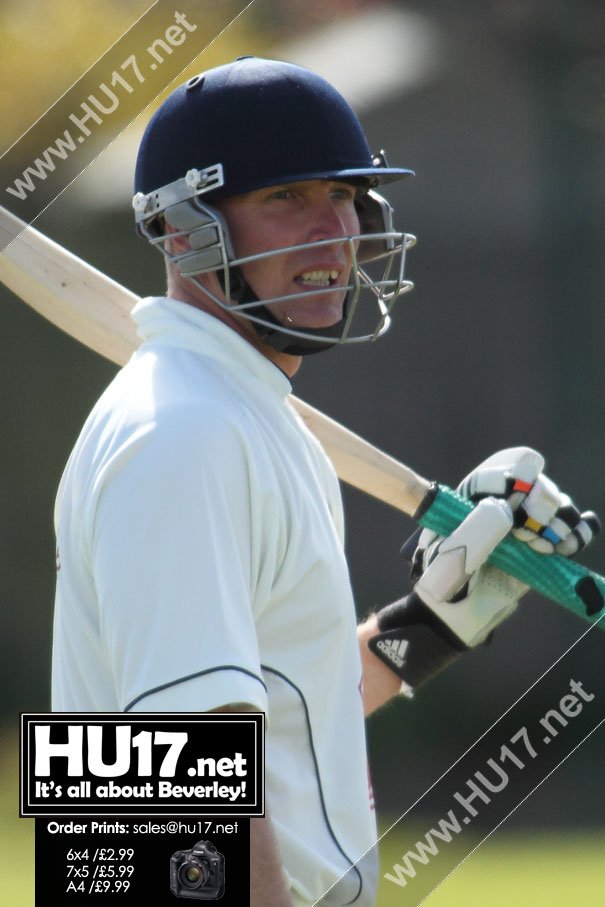 Beverley Town Cricket Club and Selby fought out a draw in the day's closest finish at the Norwood Recreation Ground.
Town, in a rain effected match missed out on victory by just four runs after they bowled Selby out for 159 with Lee Wild (44) and Gary Moore (44) doing the most damage with the bat.
Beverley's bowlers ended the match with good figures, skipper Sam Welburn (3-22) and Alex Nightingale
(3-32) sharing six of the eight wickets to fall.
In reply Mike Cooke (27) was one of three players to reach 20 but none were able to go on to play a match winning innings as Gareth Roberts (3-24) helped Selby hold out for the draw.
Beverley have every right to feel hard done by with the result. Due to changes in the rules Beverley batted for six overs less than Selby and only got 17 points for the draw.
Welburn and his side will return to action next weekend when they welcome Pocklington to the Norwood Recreation Ground.
Selby drew with Beverley Town II
Beverley Town II:
Thomas Norton 25, Michael Cooke 27, Alex Nightingale 26*
Alex Nightingale 3-32, Sam Welburn 3-22
Selby:
Gary Moore 44, Lee Wild 45
Gareth Roberts 3-24