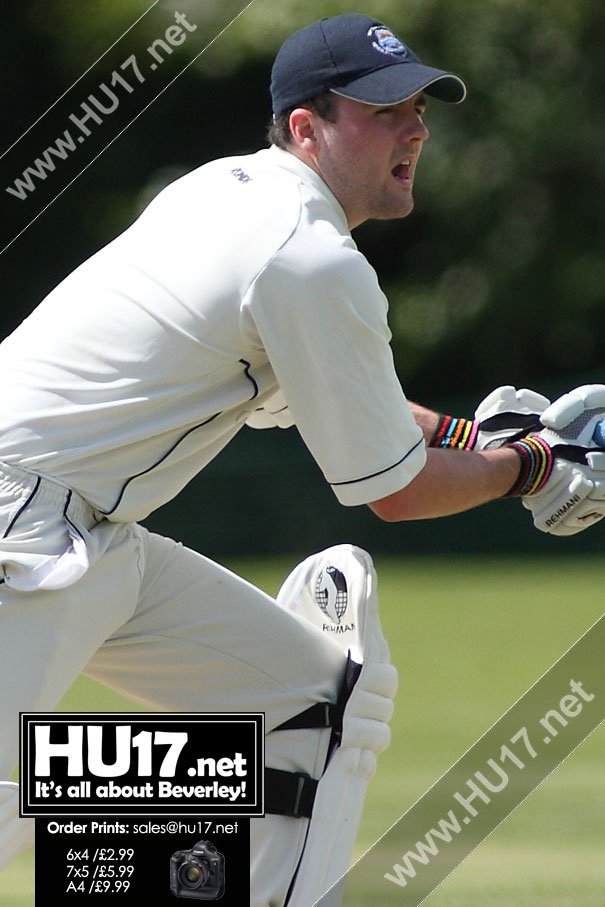 Beverley Town Cricket Club third teams chance of promotion is now in the hands of the other top sides of the division after a rain affected bank holiday fixture list.
Beverley required a win and the other sides to draw to really put themselves back in the frame, however the fixture was abandoned without a ball being bowled due to the weather.
Despite the setback Beverley are determined to finish as high as possible and to give the York Senior League organisers a headache when the leagues are reshuffled before the start of next season.
HU17.net spoke with third team captain Alex Nightingale, he said;
"It is disappointing that the bank holiday weekend ended the way it did, we were carrying some real momentum into the Kirkella game on the back of Saturday's victory."
"We have to move on and capitalize if the other teams slip up. If we can pick up 60 points in the last two games it means the teams around us also have to pick up positive results. It's a long shot but we'll see."
Beverley may have been in with a much better shot though lost crucial games at the wrong time something that the skipper acknowledges, he said;
"It's been a really good year generally, but some really poor performances have cost us. The Kirkella away and HICE away fixtures are ones that we will look back on. The teams above us are there because their bad results are draws not defeats."
"Of course as a team we want to be as high as we possibly can. This year there is an added incentive as the leagues are being reshuffled; there could be a chance that we get promoted with the top two depending on the amount of teams moving up from the other leagues. Again we will have to wait and see."
Beverley's team once again is a strong one, second team star Tom Hudson comes back to the team where he performed so well last year, due to only being able to play at home.
Kev Thompson is also available again. Meaning the likes of Tim Smith, Joey Franklin and James Broekhuizen will all miss out.
Beverley will be favourites for the 30 points against Brandesburton and will look to complete the league double over their opponents at Norwood Recreation Ground this Saturday.