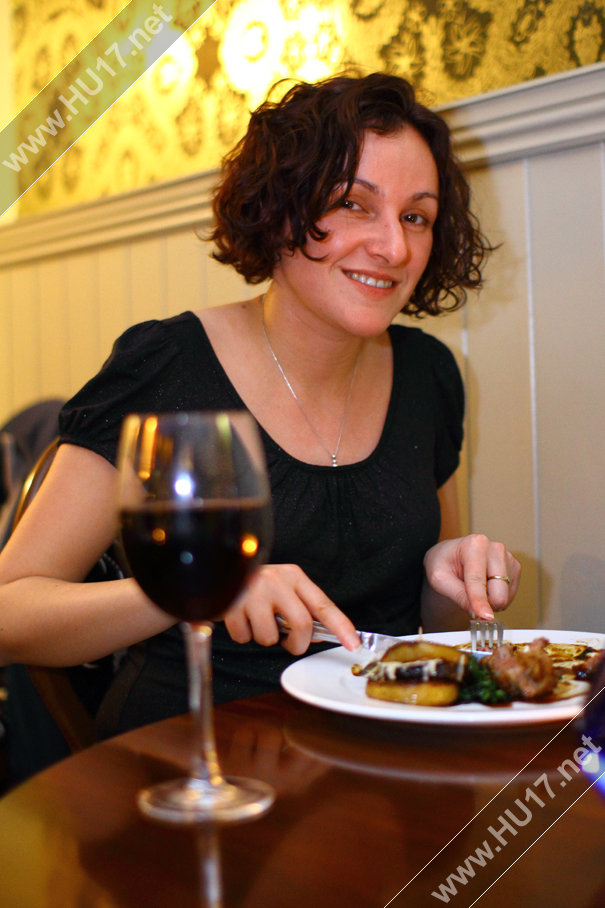 Dine on the Rowe was a hive of activity on Saturday night as depicted in the photographs. It was their busiest Saturday ever and looking at the food it's hard not imagine why?
The Local Rack of Lamb with Fondant Potato Layered with Parmesan Aubergine, Balsamic Meat Juices and Crispy Anchovy has become there best selling lamb dish from a menu that changes every 2 months.
Also featured is East Meats East Yorkshire dish off the Specials Menu of Four Week Hung Yorkshire Fillet with Pak Choi, Mirin Soy & Meat Juices and Crispy Suet Lobster & Wasbi Dumpling topped with crispy rice noodles has had some amazing feedback. 'Best Fillet ever tasted'.
The food is not cheap but the flavour combinations that are being worked is breaking new ground in the market town on Beverley. Set in an amazing old building with funky decor the atmosphere on Saturday evening was buzzing. If you're a foodie book a table soon. If your looking to impress on a romantic evening for 2 give them a call, you will not be disappointed.
HU17.net Picture Gallery: Click on the thumbnail picture below to enlarge the image to full size
HU17.net Picture Gallery: Click on the thumbnail picture below to enlarge the image to full size