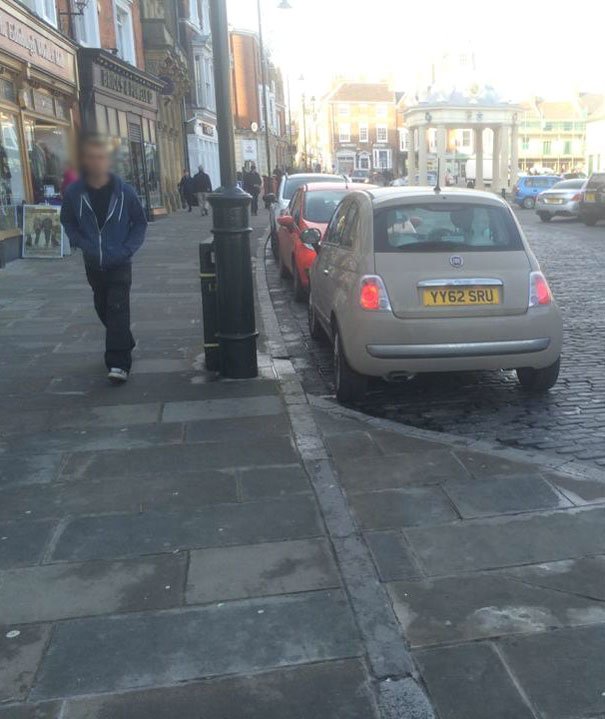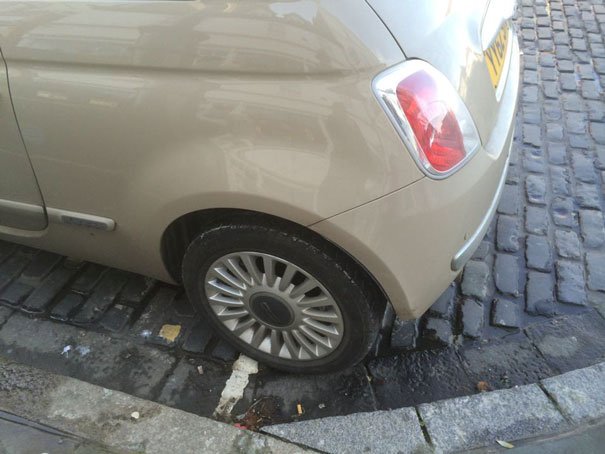 A local resident who received a parking ticket for being no more than two inches over the white line says the experience has put her off shopping in Beverley Town Centre.
Tamara Hall was stung with a £50 fine after her Fiat, parked outside the Edinburgh Woollen Mill Shop, in Saturday Market  was spotted by traffic wardens yesterday lunch time.
Speaking to HU17.net about the ticket Tamara said;
"I did challenge them but they told me those were the rules, and that they aren't allowed to be lenient. He did say I could appeal, but I've got plenty to do."
"I will appeal but I've better things to do. The fine is £50 reduced to £25 if paid straight away."
"It really puts me off shopping in town, and I told the parking attendant that. I think he was slightly sympathetic but said he didn't make the rules."
Tamara who took pictures of the car says she was leaving some space so another motorist could get out of their space.
Given she was in the end bay the two inches she is over has no impact on other motorists nor pedestrians.
As retailers in the town centre continue to rebuild their trade following the prolonged up heavily caused by the Saturday Market Maintenance Work the eagerness of the wardens to apply tickets is sure to not only put Tamara off coming back but also other visitors.
Tamara added;
"Apparently, the wardens could do nothing, they said that death of the high street and decline of the local economy is not their fault."
An East Riding of Yorkshire Council Spokesperson, said:
"Due to the potential for appeal, the council is unable to talk about individual cases but motorists are reminded that they must park their vehicles in accordance with any advertised parking restrictions. Failure to do this could result in a penalty charge notice (PCN) being issued."
"All parking bays within the East Riding meet the Government's minimum and maximum size requirements and it is the responsibility of motorists to ensure their vehicle can fit within the bay and also that it is parked correctly."
"Under the national traffic regulations, a vehicle is in breach of parking regulations if any part of the vehicle is outside the bay markings."
"To offer motorists some leeway, the council uses the 'tyre footprint' rule, whereby a vehicle will be judged to have breached bay lines if the vehicle's tyre is outside the lines and not, for example, the wing mirror."
In recent week's motorists in Beverley have been getting tickets from local supermarket Asda as their Smart Parking system proved to be not so smart.
Parking remains a hot topic. East Riding of Yorkshire Council has granted free parking in the run-up to Christmas to encourage people to come into the Town Centre.
Anyone looking at the pictures will see that if some common sense was applied to the situation, then you can see this ticket is a nonsense.
Although the wardens are acting within the rules, their actions could well be having a negative impact on motorists as they look to cash in by issuing tickets to people visiting and supporting local traders.