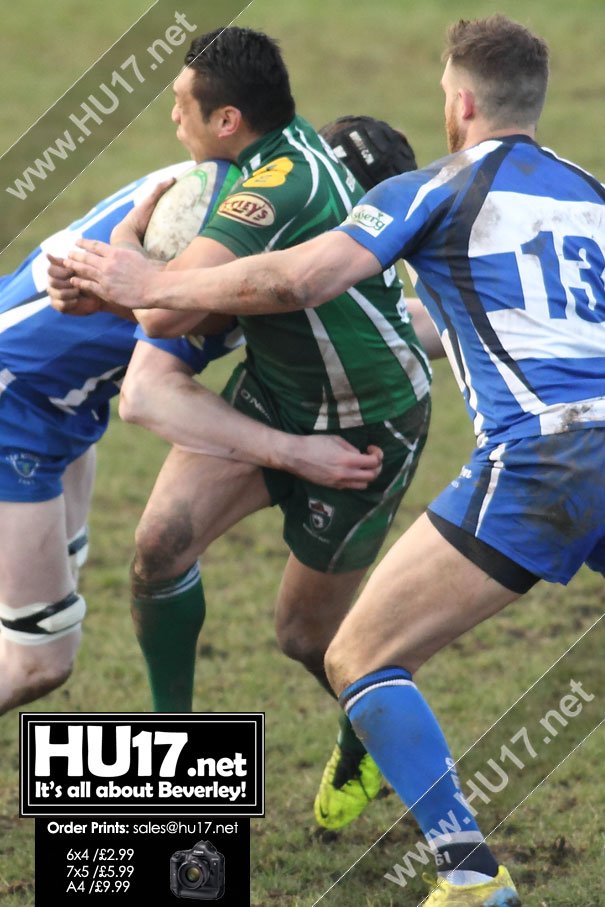 Beverley return to action this week after having a much needed week off having endured a tough start to their National North 3 campaign.
Unfortunately for the men from East Yorkshire, it doesn't get much easier in terms of opponents with the arrival of promotion chasing Sale from Manchester who sit second on the table below Waterloo on points differential.
Sale have invested heavily again this season having gone close to promotion last season only to have a mid season slump which thwarted their momentum.
Beverley were part of that last season and Sale will be looking to avenge that loss to continue their push for promotion. Sale's season so far has seen one slip up against Sheffield Tigers but having had convincing eight from nine victories so far this season and arrive as heavy favourites.
Director of Rugby, Junior Tupai commented;
"They are a pretty classy outfit. They were when they came here last year and at their place. We played well here at home but this is a totally different circumstance we find ourselves in this year."
"Our depth will be tested again but the week off came at a good time for us trying to get guys returning back to full fitness"
Beverley's trip to Wirral two weeks ago resulted in Stu Nel limping off with an ankle injury which will test the locking stocks of the club.
Tupai continued;
"Seeing Stu getting carried off was frustration not only from a coaching point of view but also as a team mate, I really feel for the guy. He was coming back from injury and was gaining confidence so it's a set back for him and his aspirations for Yorkshire U20s."
"But again, it opens up opportunities for others to step up. Promising second row Alfie Hart-Fish is still developing but could be too soon for him to go up against second in the table".
Beverley could welcome back a number of First team regulars such as Alex Ogilvie, Iain Morrison, Joe Fell and Matty Adams.
Beverley selected from: Alex Ogilvie, Kris Renwick, Joe Fell, Alex McPeake, Louis Starbuck, Craig Hancock, James McKay, Jack Bunn, Martin Shaw, Antony Maka, Ashley Dexter, Phil Duboulay, Sam Atiola, Junior Tupai, Richard Bussey, Iain Morrison, Tom Shires, Mike Kilgannon