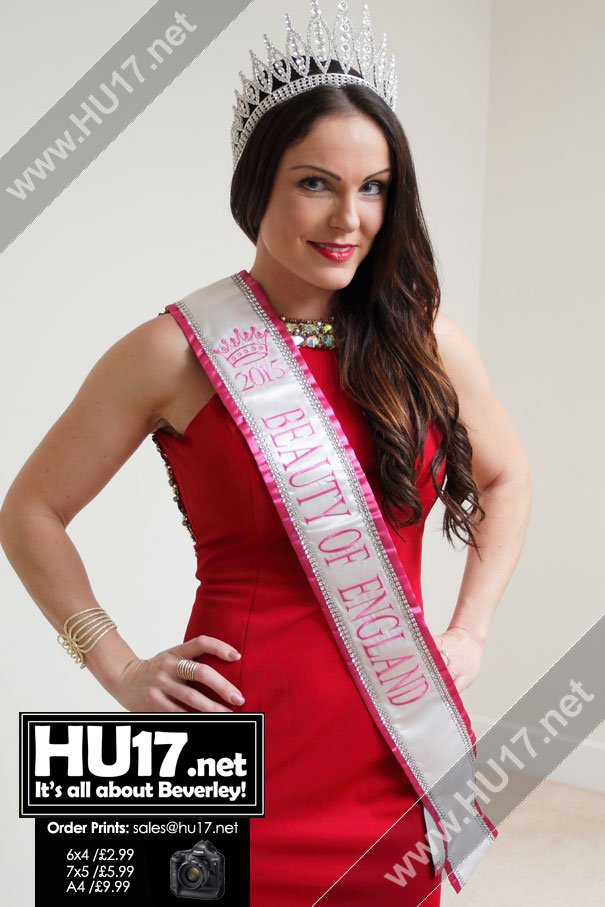 Marilyse Corrigan says she is still in shock after winning the Beauty Of England title earlier this month a title that has earned her the right to represent her country.
Marilyse who lives in Walkington admits she was never into pageants but entered Miss Beverley in 2012 and won and has not looked back since.
Speaking to HU17.net the 30-year-old mother of two explained how she became the Beauty of England, she said;
"For the Beauty of England pageant I was selected to represent North Yorkshire. I was very unprepared as I have been busy concentrating on my personal training business, so everything was very last minute."
"I went along to the National Finals which took place in Chorley, Lancashire, to compete against other girls representing other UK regions. All the girls were so much more confident than me so throughout the whole day and night I was extremely nervous."
Judged over four rounds that consisted of a bikini round, a fashion round, an evening wear round and an interview by a panel of four judges.
She added;
"The rounds went smoothly but I was convinced I hadn't done my best. When the results were read out at the end of the night, the presenter read out the top 10 girls and I was in that category."
" I was very shocked to be in the top 10 but also feeling happy as it was quite an achievement, when I was crowned the winner I thought it was a big joke. I was in a massive shock."
"There I was sat texting a friend five minutes before the results were read saying how bad I thought I had done I had no idea I was going to win."
"Still I don't know how I did it but I am very happy with winning the crown and I am looking forward to representing our country and compete for the World Title in Spain next year."
"I really want to thank my family and friends for getting behind me and the also the event sponsors for the amazing gifts I won, I just hope to do as a good job next year."