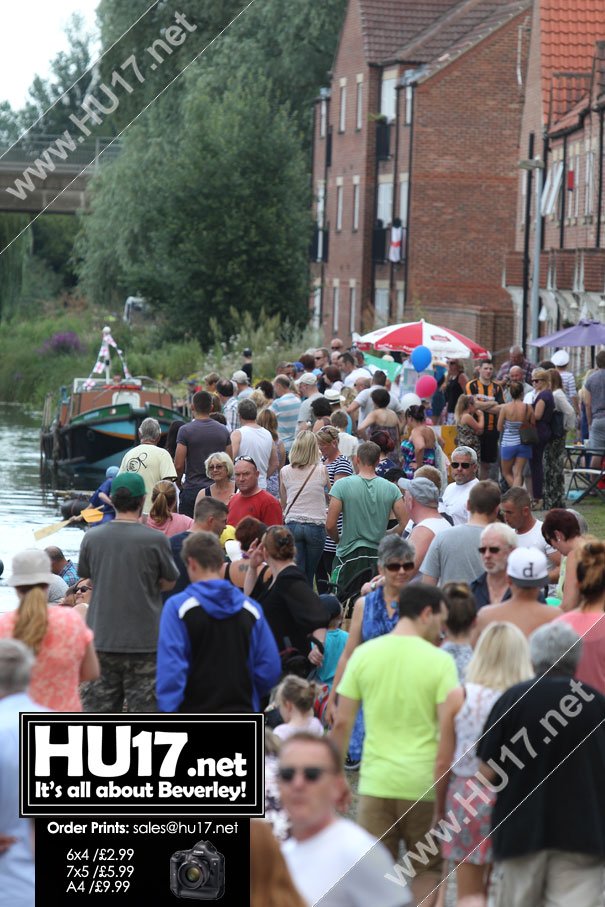 Hundreds of people lined the Beverley Beck to watch the annual raft race that took place this weekend in
Beverley.
Now in its third year Saturday graced by the fine weather saw local businesses pull together and support local charity N.U.R.S.E. for what can only be described as a top day.
Opened by the Mayor of Beverley, Paul McGrath the Beverley Beck was transformed into a sea of colour as the young and the old came out and watched some terrific entertainment both on and off the water.