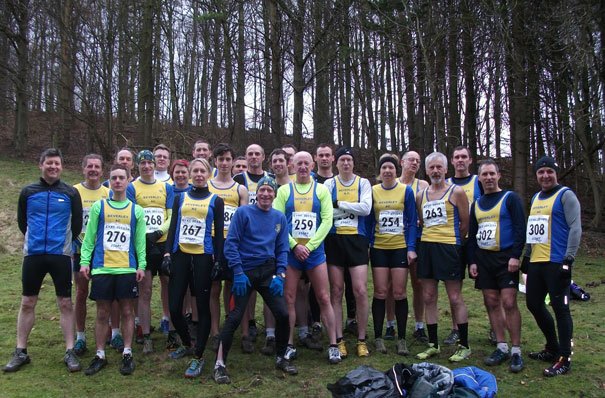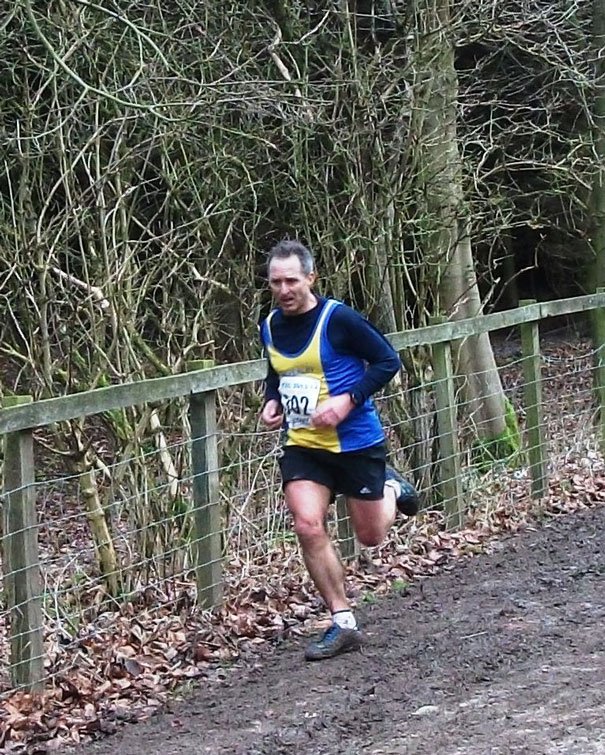 Beverley Athletic Club's athletes faced a very muddy five and a half mile cross country race last Sunday, as they competed in the fifth and penultimate event of the East Yorkshire Cross Country League held at Welton. The race, organised by Goole Viking Striders and Selby Striders, begins with a steep climb up Welton Dale which was particularly challenging in the wet conditions. It heads up to Wauldby Scrogs, and ends with a slippery descent back down the dale.
Beverley's men took third place in the team race, with three runners in the top twenty overall. They were led in by Mark Dalton who clocked 36:12, and was in 11th place. He was closely followed by Darren Rodmell, in 13th place in 36:23. The third top twenty runner was Luke Davison, who was 18th in 37:05, despite claiming not to be able to run in the mud. Their team mates were Darren Edge 37:27 (26th place), Jim McGivern (34th in 38:44), and Ethan Dalton, who had a great run as one of the club's junior members to take 36th place in 38:54.
Only three Beverley women completed the race, so they all counted towards the team's joint 5th place. Sam Allen was first home as the 7th woman runner, in 43:41. She was joined by Emma Greensmith, who was 12th woman in 44:47, and Elaine Julian who completed the course in56:09 as the 28th woman.
Beverley fielded 23 runners in the race, which included 144 participants overall. The men's race was won by Stuart Carmichael (City of Hull AC) in 33:26, and the fastest female runner was Cathy Wood (Bridlington Road Runners) who clocked 40:39. City of Hull and Bridlington were also first men's and women's teams, respectively.
The final race of this year's season will be held on Sunday 2nd March on the coast at Sewerby. This last race will determine the final team and individual rankings after a tough series of six races which began in October.
Beverley AC finishing times: Mark Dalton 36:12; Darren Rodmell 36:23; Luke Davison 37:05; Darren Edge 37:27; Jim McGivern 38:44; Ethan Dalton 38:54; Paul Clark 39:03; Phillip Reese 39:15; David Millson 39:54; Steve Willietts 42:12; Pete Watkinson 42:39; Roy Steele 43:26; Sam Allen 43:41; Emma Greensmith 44:57; Steve Dawson 47:36; Mark Oglesby 47:42; Mark Sykes-Cook 48:27; Pete Naylor 48:57; Adrian Holland 49:19; Edward Lisney 49:36; Simon Pick 52:07; Elaine Julian 56:09; John Boardley 62:52