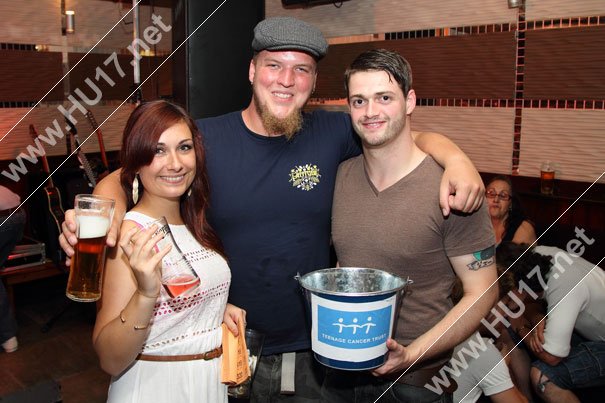 An Open Mic Night held at the Beaver Pub raised just over £200 for the Teenage Cancer Trust this week.
Local performers were given a free drink in return for playing music to an enthusiastic crowd at the Beverley Boozer.
Money was raised through donations and a raffle with a prizes being donated by local business.
Organiser Graeme Jones said;
"The night was amazing, it was at slow start but kick into gear towards the end."
"I would like Rob Lever at The Beaver and Murray Todd for donating some generous prizes and everyone who came along on the night to support a very worth while cause"
Graeme hosts regular open mic nights using the events to showcase local talent while raising money for good causes, he added;
"This time we chose the Teenage Cancer Trust as a close friend of mine was given a great deal of support from the charity after suffering with an illness, it was a way for us to give them something back"
Graeme is in the process of planning further events which will take place in October at The Beaver Pub.