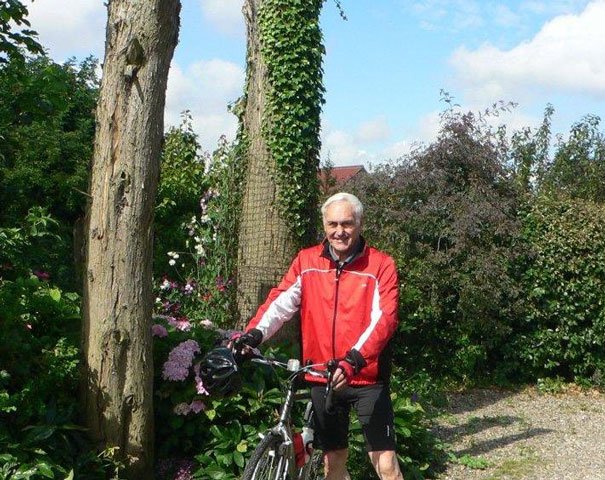 With the London 2012 Paralympic Games now underway, East Riding of Yorkshire Council is launching the East Riding tour of the Paralympic Lantern at a community event in Stamford Bridge.
At the successful Flame Celebration on Friday, 24 August at the Beverley Leisure Complex, the council proudly took possession of a Paralympic Lantern, which is intended to be a lasting symbol of the Paralympic values of courage, determination, inspiration and equality.
Over the next eight weeks, the lantern will be showcased at a number of community events across the East Riding. These events will provide an opportunity for residents to see the Paralympic Flame locally.
The first event will be on Tuesday, 4 September at 8.30am in Stamford Bridge. The occasion will be the start of the final stage of a sponsored ride for the Stamford Bridge swimming pool repair fund. The ride is being undertaken by local resident Brian Saynor, aged 74, who started the 170-mile Way of the Roses ride from Morecombe to Bridlington on Tuesday, 28 August.
As local schoolchildren and residents gather at Stamford Bridge Primary School on 4 September to wish Brian well, the Paralympic Lantern will be on view to provide some extra inspiration for his ride. After Brian's departure, the lantern will be taken into the school for the children to learn more about the lantern and what it symbolises.
Since the original open air pool was built 30 years ago, there have been a number of campaigns to raise money to maintain and improve the pool. The facility is well-used by local residents as well as by swim schools and children from outside the village. The council is very pleased that the lantern will begin its tour of the East Riding at this important community event.
The London 2012 Paralympic Games run from Wednesday, 29 August to Sunday, 9 September. The East Riding was chosen as one of only five local authorities across Yorkshire and 33 across the United Kingdom to host a Flame Celebration and receive a lantern.
Full details of the lantern's tour around the East Riding will be released soon. Once the tour has concluded, the lantern will reside permanently at the Treasure House in Beverley.