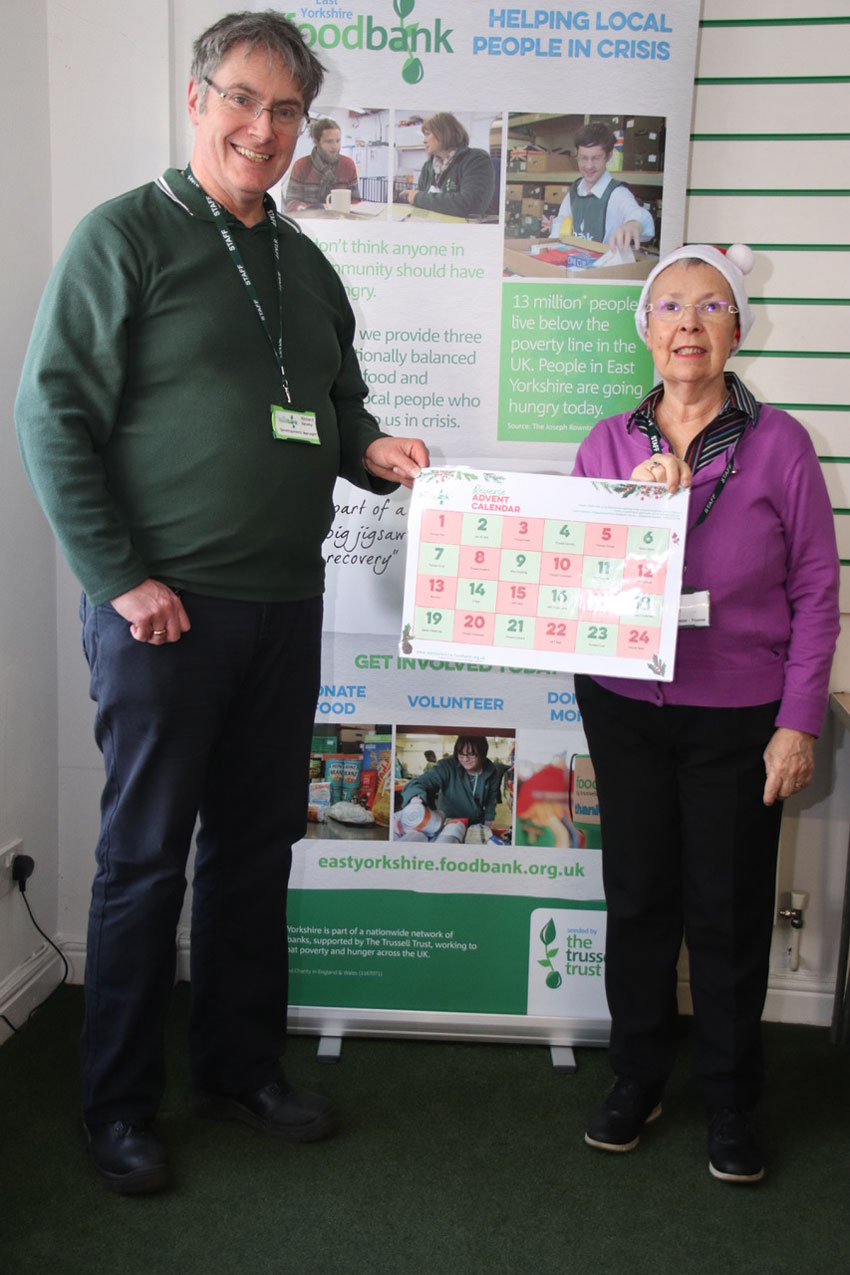 East Yorkshire foodbank has come up with a unique way over the festive period to boost the supplies they need.
In the run-up to Christmas, East Yorkshire foodbank will be running a reverse advent calendar. People are being asked to make donations while following a specific list of items to help boost stock levels.
Costing about £24 each, East Yorkshire foodbank would also like people to drop off the goods at their office in Beverley.
East Yorkshire foodbank Chair Annemarie Foster says she wants to change the perception of poverty in the area. She said;
"We believe the reverse advent calendar is a great way for people to feel good about making a positive difference."
"By taking part they will help families and also individuals. These are people that are referred to us by care professionals to prevent them from going hungry."
"The reality for us is that on average 152 adults and 72 children turn to our Beverley foodbank each month. These people from around the East Riding are facing a crisis due to circumstances beyond their control."
"While we find that donors are very generous we usually receive supplies through Tesco stores. This collection can come directly to our doors."
"The reverse advent calendar lists 24 items. It includes tinned foods, long-life liquids and also some toiletries."
East Yorkshire Foodbank Reverse Advent Calendar Will Help Feed Families
"There are restrictions on the foods we can accept. For example, fresh foods, fresh produce and dairy goods. Although we would like to add extra treats for Christmas, including chocolates and biscuits."
"Experience shows that by mid-January donations drop-off. So this year we are stockpiling to ensure we have enough supplies to last us through to Spring."
Figures show that there are 27,600 people living below the poverty line locally in the East Riding. The foodbank tackles this issue head-on feeding families who would otherwise starve.
People wanting to back int he incentive can take their donations to the Foodbank on Mill Lane from the 1 December.