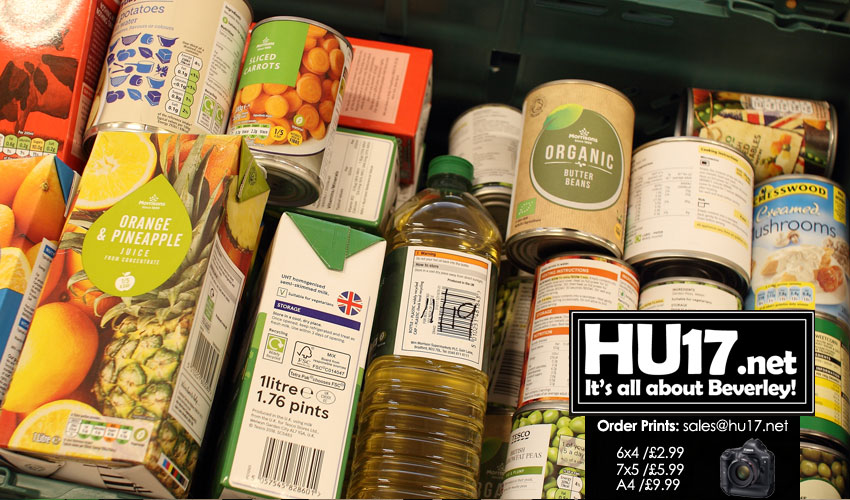 If Beverley is the fast becoming a food capital why is food poverty on the increase in the Town with people struggling to feed their families?
In the season of goodwill, local schools and residents are stepping up to the mark collecting food donations. But is that really enough and can more be done.
We have a Town Council who without question is incredibly good at delivering food-based events. In fact, the Mayor of Beverley himself said so last time Beverley Town Council met.
While these events continue to grow, so do the number of people in our community who cannot afford to eat.
In the past two years, people accessing food banks in the town has increased by 20pc. Charities who help feed them also predict that this will get far worse before it gets better.
These are not all people on benefits either. People accessing these services are also in work but struggling to make ends meet. After paying all their bills they do not have enough money left to feed their children.
Universal Credit has also impacted families in the town, while there are stories that mothers are not eating so their children can.
To put this in perspective, government figures show that 27, 600 people live in poverty in the East Riding. That figure is almost the same as the population of the town.
News that Beverley has been nominated for a Rural Oscar is great. But should Beverley Town Council be doing more to also tackle food poverty in the town?
East Yorkshire Foodbank located on Mill Lane is tackling the issue. With the support of companies like Tesco and kind-hearted people doing their bit.
Why Are Food Events Not Used To Help Charities Tackling Food Poverty
However, despite running two huge food events, the charity East Yorkshire Foodbank is nowhere to be seen, not even a collection bucket.
It cannot be so difficult for Beverley Town Council to allocate some space to East Yorkshire Foodbank.
To any sound-minded person, their work fits perfectly with the event yet they are not part of it. Is this because we are ashamed to admit there is a problem?
In all the Town Council meetings I have sat in and reported on there has not been one when food is not on the agenda. Be it feedback from an event, who attended an awards dinner or ideas for their marketing.
Yet in all those meetings not one councillor has ever spoken up about the growing crisis of food poverty in Beverley.
Of course, we can blame the government, we can blame cuts for these issues. But the truth is we cannot change any of those factors locally.
We can as a town and we should be using these mega-events to help East Yorkshire Foodbank.
Beverley Town Council has a moral obligation to not only help business but also to help tackle poverty in the town.
For them as a charity, being part of this event could potentially ensure that people in our town are not left to go without a decent meal.