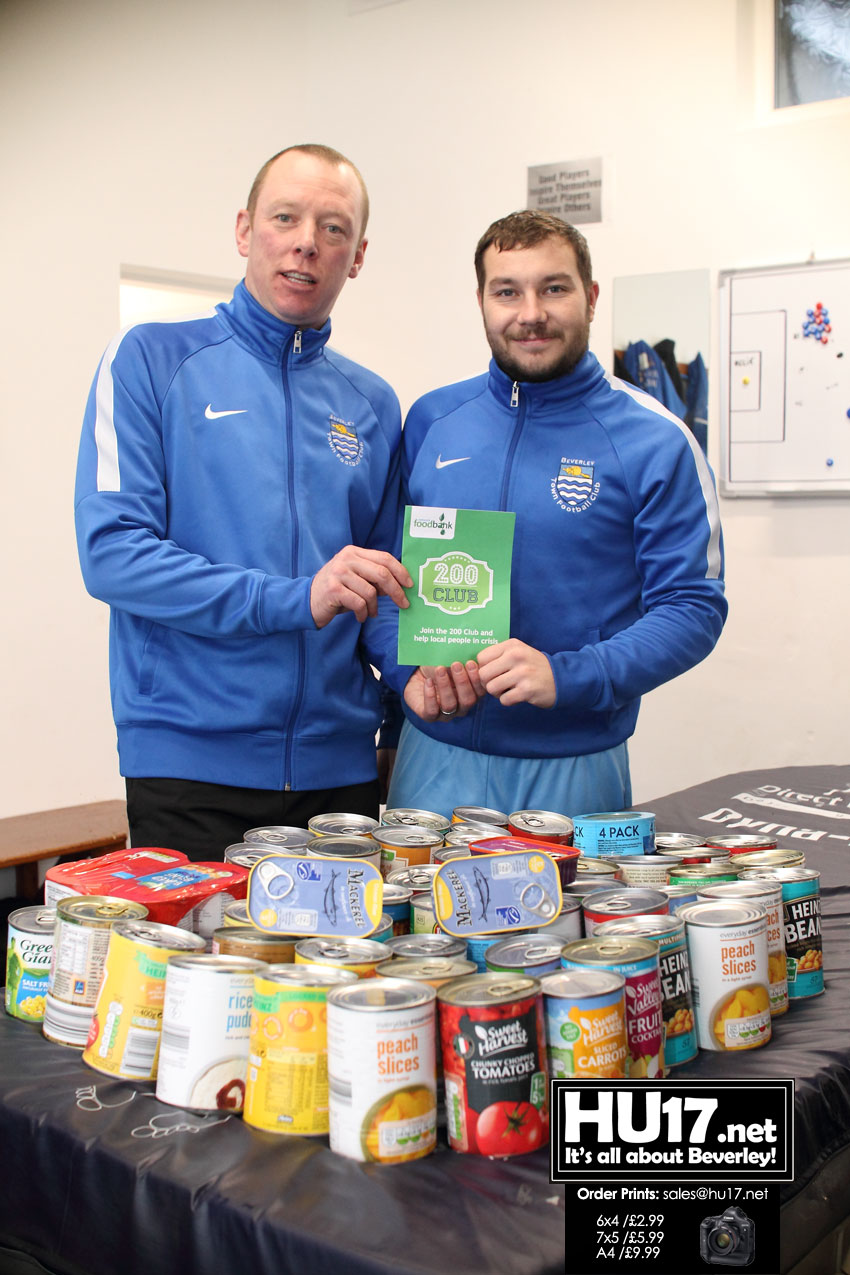 Football players in Beverley have got behind a campaign being run by the charity East Yorkshire Foodbank.
Beverley Town put an appeal out to football players at the club to bring a tin of food to their match on Saturday.
The kind-hearted players brought in plenty of tins which will now all be donated to Foodbank on Mill Lane.
Beverley Town Football Club's first team manager Rich Jagger said the club was pleased to do their bit. He said players who from all three teams were asked to bring a tin adding the response was very good.
He said;
"Beverley Town Football Club is part of the local community. We put an appeal out to players to bring canned food when we became aware of the campaign."
"While it is not ideal to think that families in the town need to access a food bank to eat, we are pleased to be able to our little bit."
"During the season of goodwill it is important the community pulls together and helps one another. We hope that the food we have collected will help families have a brighter Chrismas."
Beverley Town's Football Players Pleased To Give Back To The Community
Many of the players brought in more than the one tin requested. Items brought included tinned tomatoes, fruit and also plenty of soup.
East Yorkshire Foodbank is appealing to the community for donations to ensure they have enough stock. They say that over the Christmas period more food is needed to cope with the demand.
As a charity, they help feed a number of families due to a range of circumstances in the town and the wider region. While they are keen for food donations they are also appealing for cash donations to help fund their work.
East Yorkshire Foodbank issue food to people who are referred to them by various other groups. They not only help people to put a meal on the table they also help them during times of crisis.