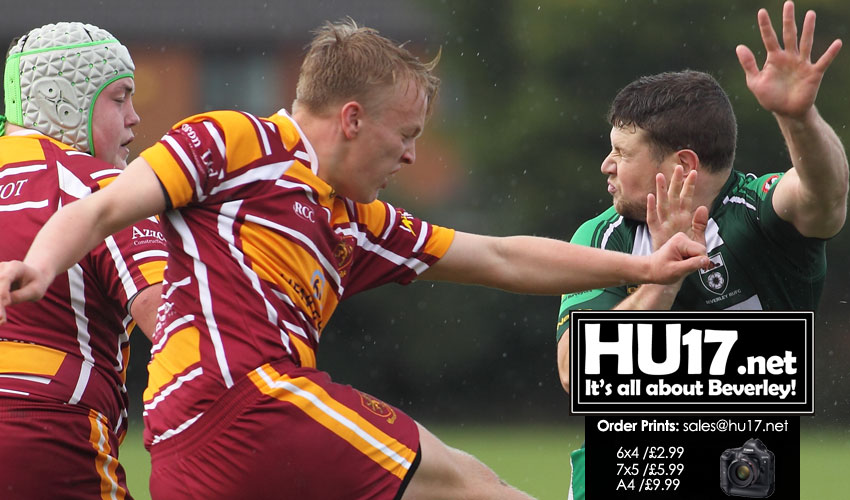 Beverley RUFC travelled up the A19 on Saturday to play Middlesbrough in this Yorkshire 1 fixture.
It was a filthy day with the rain sheeting down and visibility in parts virtually nil. But mercifully, conditions had improved slightly by kick-off time.
However, conditions underfoot were very soggy .that impacted on the quality of rugby on show.
Middlesbrough kicked off in the gloom and the Beavers, immediately making light of the conditions. Mounting an attack Beverley, moved the ball and drive saw Dale Hodgson pick up and thread his way over for a fine try. This was converted by Rob Smith.
With both sides trying to move the ball about, play settled down in midfield and after 10 minutes Andy Baggett reduced the lead with a penalty. Despite the efforts of both teams, the heavy conditions made life difficult. Beverley, however, looked the better of the two sides.
Almost on the stroke of half-time Middlesbrough left wing Rhys Kilbride took advantage of some sloppy defence. He scored a good try out on the wing that Baggettt converted to give Boro the lead.
After the break, Beverley inexplicably seemed to change their game plan. They spent the first 10 minutes of the half kicking the ball away instead of running. This inevitably saw the home side win another penalty which Baggett duly kicked.
Poor Game Management Contribute To Middlesbrough Beating Beverley
The Beavers then reverted to their first half game plan and mounted an assault on the Boro line. Beverley were awarded four consecutive penalties from which they elected to go to touch. Their supporters were mystified at this. Since their scrum was usually going forward and could have won a penalty try.
However, it was not to be and when Middlesbrough eventually broke out. A clearly frustrated Beverley side conceded three immediate penalties. As a result, Boro got to the other end of the pitch and a third penalty presented Baggett with an easy three points. A try for right wing Andy Micklewright for Boro ended the scoring.
Beverley did not deserve to lose this game by 14 points. Only inexperience and poor game management cost them it. They gave as good as they got in the general play. They can take a lesson from the way in which an experienced player like the Middlesbrough No 10 Andrew Baggett controlled the game when his team are on the back foot. Then the miserable event will have been worthwhile.
Final Score: Middlesbrough 21 Beverley RUFC 7 | Reported by Malcolm Cunningham