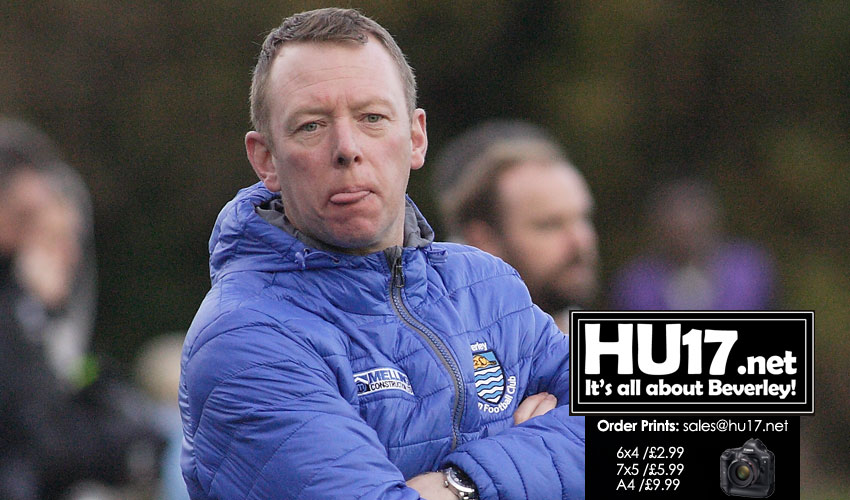 Beverley Town Football Club will be looking to make three wins in a row on Saturday as they entertain North Ferriby Athletic.
Manager Rich Jagger says the squad is in a confident mood. He also says that Town will be going into the game determined to get the win.
Jagger said;
"North Ferriby Athletic beat us earlier in the season at their place, so we are looking to put that right."
"Confidence throughout the squad is very high after another good win last Saturday. We are determined to get a good result ahead of what is a busy December for us."
"Over the coming five weeks we have a run of really important fixtures. We face Pocklington Town twice while we will also play Chalk Lane and Reckitts AFC."
"While I may not make changes this week, I will need the entire squad in December to get through this busy schedule."
Only Olly Baldwin will be missing while Jagger will welcome back Joe Norton and Jordan Orgain into the fold. Veteran skipper Nathan White is the only doubt and he will face a late fitness test on his hip.
Jagger says he will keep fair in his front two of Alex Stark and Ryan Saltmer, he said;
"Our pairing up top will likely stay the same. Stark and Saltmer are working well with together and they both offer something different."
North Ferriby Athletic Need To Be Treated With Respect
"With Stark, you know he will finish one in three of his chances. However, he offers much more than that with his pace also his movement and attitude."
"For some time I have been keen to play Saltmer up top. He is a big lad and can hold the ball up well while he is very strong in the air too."
Jagger says given the quality of his squad he is able to move players about. White has in recent weeks played centre back while youngster Jamie Mist has made the 'Ten Role' his own."
Jagger said;
"Mist has been fantastic all season in the Humber Premier League. For a player so young he has shown real quality in an attacking midfield role. It just goes to show how strong we are this season as a club."
"We are not expecting an easy game this week. North Ferriby Athletic are a mixed bag so we need to treat them with respect. That said we want to go into December with a win, in preparation for a big month for the club."