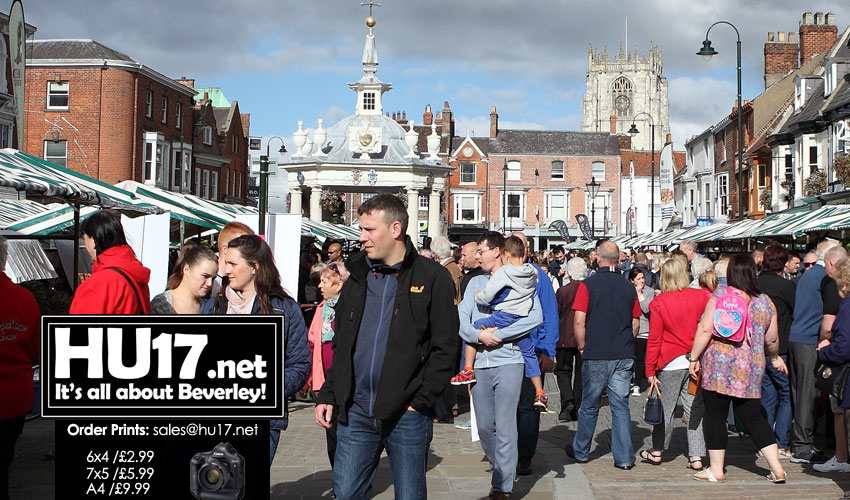 Beverley Town Council is appealing for people to help them secure a Rural Oscar by voting for them.
Beverley's town food events have been nominated for a Rural Oscar, but now they need votes from the public.
Town Clerk Helen Watson said she was thrilled to the learn the town had been nominated. She said the nomination is extra special as they were put forward by people who attended the event.
Countryside Alliance Head of Policy Sarah Lee said;
"Beverley Food Festivals have been nominated in the Local Food/Drink category for their celebration of local food and drink."
"With over 13 food festivals under their belt, the October and Christmas events have developed a huge following."
"The Town Council has also continued to adapt and improve this wonderful event. What began with about 35 stalls, they have now added an additional 100 to that over the years. Now businesses are queuing up for a spot to be part of both of these events."
Beverley's Food Events Put Forward For A Rural Oscar
Sarah says the events are helping other local businesses too, she added;
"More and more of Beverley's shops and businesses are riding on the theme of the day as the events bring huge footfall to the town."
"The festivals have been pivotal in Beverley becoming recognised as a capital for food and drink."
"As the festivals have grown and developed over the years so has Beverley's food and drink culture. The quality and diversity of outlets and offerings have increased."
Furthermore, Beverley Town Council says that two events held in the town were attended by almost 40,000 people.
Having been nominated the town now needs to gather more and also the judges the support.
Town Clerk Helen Watson is urging residents to spend a few moments and registers their support for the town.
She says that these events showcase Beverley while promoting the very very best of local food and drink.
To make your nomination all you have to do is visit the Country Side Alliance website.