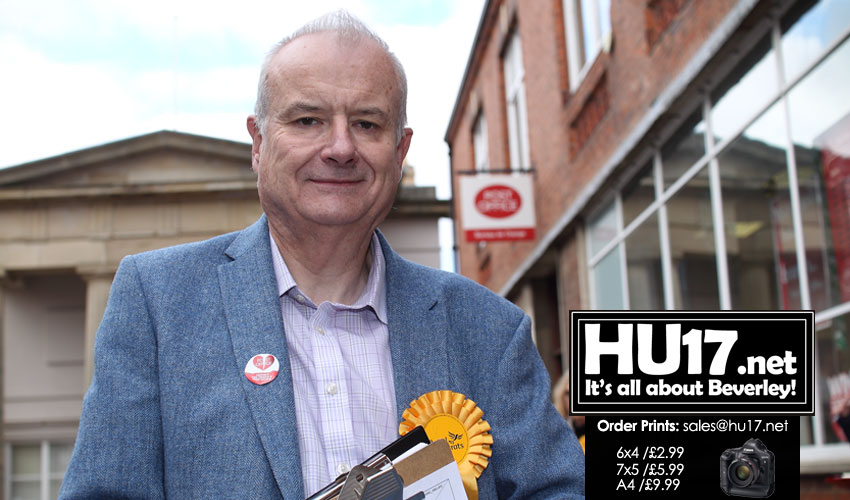 Local Councillor, Denis Healy says a petition to save the Post Office in Beverley is 'just the start'.
Cllr Healy launched the petition due to the news that the Post Office in Beverley Town centre faces potentially being closed.
"I launched the petition last Friday evening. Already we have collected over 800 signatures over the weekend. But this is just the start."
"People are not content to see this issue swept under the carpet. I want to help them get their voices heard."
"I have been out in the town centre with my team and outside the post office itself. And this will continue. People can also sign the petition online."
When addressing the question who the petition is aimed at, Cllr Healy is unequivocal, he said:
"Make no mistake, The Crown Post Offices are owned by HM Government, so ministers and MPs really do have an influence here."
"Our local MP has said that he wants to see the proposals. We are now asking him to deliver on getting them reversed. We can all play a part in holding him and his ministerial colleagues to account."
Cllr Healy took action writing to the MP, Graham Stuart, calling for him to take action. Cllr Healy also feels the closure is nothing more than Privatisation Through the Back Door.
Petition to save Beverley's Crown Post Office
Cllr Healy added;
"Concerning is that the Post Office, a state-owned asset, is being franchised to an ailing high street retailer."
"It's no secret that WHSmith has been shifting its investment focus away from the UK high street. They are concentrating on their kiosks where people are on the move.
"But now we see the government giving this struggling high street retailer a helping hand. By effectively handing them a successful public service like a Post Office franchise."
As a result of the communities outpouring on social media, Cllr Healy took action. Due to his actions, hundreds of people have come forward and signed.
The online petition can be found at
https://ipetitions.com/petition/save-beverley-post-office