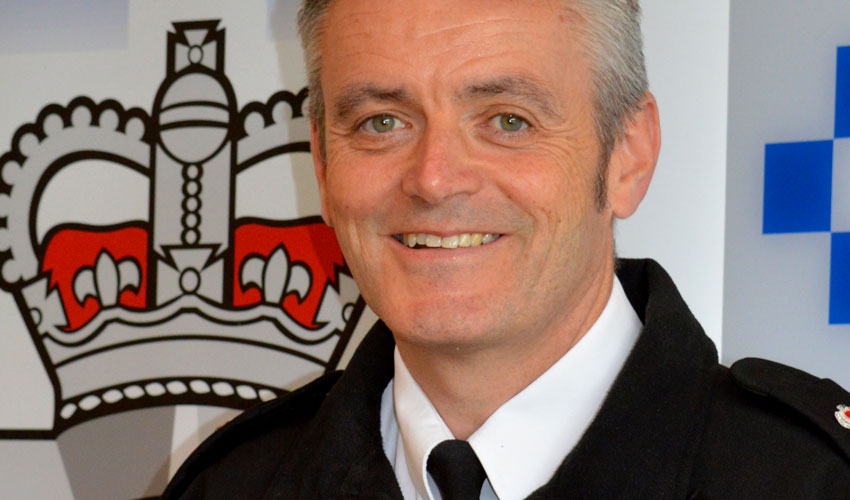 Humberside Police Chief Constable Lee Freeman has spoken out following a weekend that saw 11 members of his assaulted.
CC Freeman while he accepts the job has its risk, does not feel his officers and staff should be exposed violence while simply doing their jobs.
In a statement released CC Freeman said:
"Although assaults on officers are by no means a new issue for us, as for other forces across the country, I wanted to raise it again today following the attacks at the weekend."
"Whilst we are the police and we do expect to run towards danger, it is not acceptable that we should experience such violence whilst doing our job, and we must take a stand against this."
"The levels of violence we're experiencing can at times be extremely serious, with one of our officers strangled, punched and bitten in the head by a dog this weekend.
Impact on assaulted officers should not be underestimated
"The personal impact on those assaulted should not be underestimated. Police officers and staff are all real people with families."
"Every one of those injured this weekend is a mother, father, son daughter or grandparent. They are victims of crime the same as anyone is, and their physical and mental wellbeing is affected by such experiences.
"I have to protect my officers and staff, and every bit of and support available will be given to anyone who is assaulted at work. This includes the right training and equipment for all of our officers, and if that means every officer has to carry a Taser, that's a conversation we can have and I'm prepared to look into.
"I know from the responses to my tweets on social media at the weekend that you, the public, do appreciate the job we do and our efforts to protect you, and I want to thank those who have offered their kind words to our officers and staff.
"For all officers and staff at Humberside Police, my thanks for everything you do and I want to offer my assurance that I will continue to do everything I can to support you."
Seven @Humberbeat officers assaulted last night (yes 7!).

One of our dog handlers head butted the night before.

Completely unacceptable and not part of the job.

We are here to protect connunities, but everyone standing up and saying this is unacceptable now needed.

— CC Lee Freeman (@CCLeeFreeman) October 13, 2018