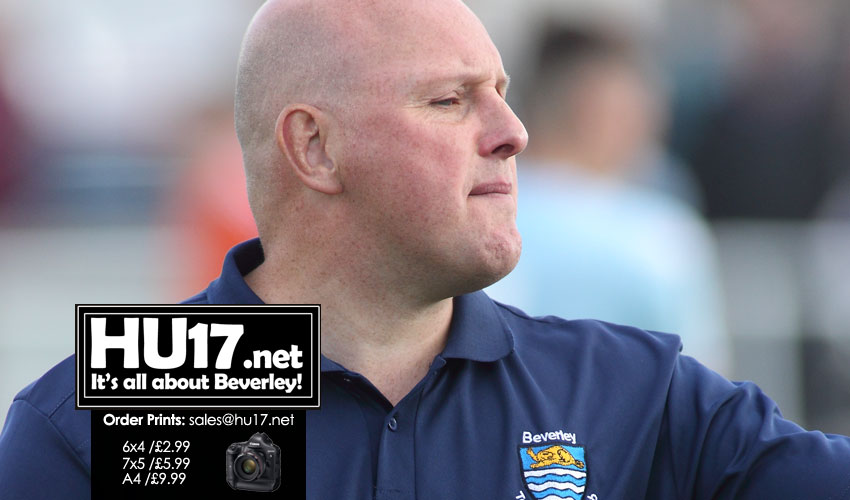 Beverley Town missed the opportunity to climb the table after the East Yorkshire club was beaten 3-1 by Brigg Town.
This was the first defeat for Dave Ricardo and his side away from home in the league. Brigg Town scored all three goals in the first half while Beverley pulled one back after the break.
Ricardo said the third goal before the break was the killer. While he added he his side bossed the game in the second half.
Speaking to Hu17.net he said:
"This match frustrated me for all the wrong reasons. We failed to turn up in the first half and never played to our full potential. In the first period, we did not keep possession like we had talked about before the game."
"Brigg is a top side, they are very experienced and I think they will finish in the top three. Our game plan was to starve them of possession but the turnover was far too high."
Brigg Town Was Much More Attacking In The Frist Half
"They were much more attacking and far more clinical than us in the first half."
"In the second half, the roles were reversed. Our decision-making was better and much faster. As a result, we got on top and could have scored more than once."
"We lacked a little quality out wide which for me was the biggest disappointment in the game."
"Overall there are some positives. We can see we are not too far behind the strongest teams in the league. But we also know to compete with them we have to play at our very best."
"The goal just before halftime was the killer. When they scored just before the break it made our job much harder. Then we needed some luck or good fortune, something you can not rely on if you want to win matches at this level."
"I genuinely felt had we been two down at the break we could have got something from the match."