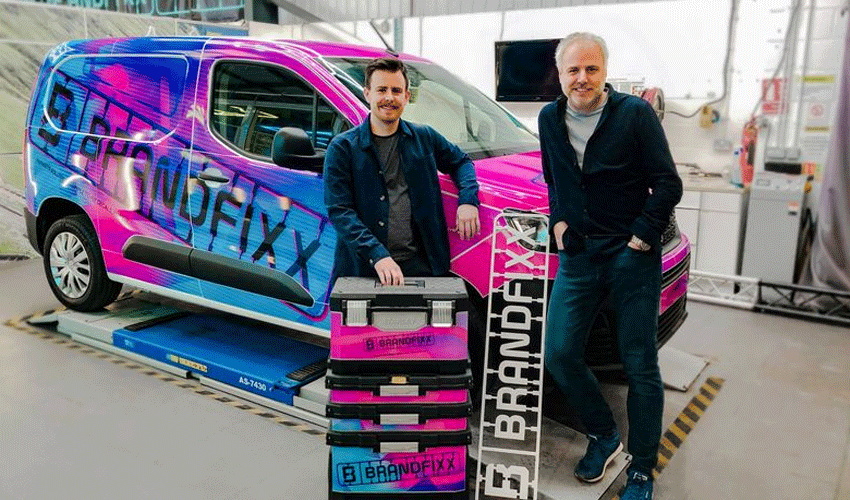 A prestigious national award has been presented to the company that has transformed the vehicle branding industry.
Despite only launching two years ago, Brandfixx's innovative panel-by-panel approach to branding has already won significant accolades thanks to its cost, time, and carbon savings.
Two prestigious award bodies recently recognized Brandfixx, a company owned by father and son David and Greg Saunderson.
As part of the Make UK Manufacturing Awards, both the North East, Yorkshire and Humberside regional and the Innovation Award category have shortlisted the team.
The managing director of Brandfixx, Greg Saunderson, said:
"We've been part of the vehicle branding industry for decades but it became ever-clearer there was an opportunity to innovate and provide something new. This is especially true given the carbon emissions associated with traditional vehicle wrapping and the cost of some of our competitors.
"Innovation is at the heart of everything we do and we continue to adapt as time goes on. To be recognised by not one, but two judging panels show the impact our product is having on the industry.
"We can't wait to be at both award ceremonies in the coming months."
In addition to winning the Federation of Small Businesses (FSB) Yorkshire and Humber Business Innovation prize this year, Brandfixx was named a finalist in What Van? Awards.
After being named the best team in the region at the 2022 Hull and East Yorkshire People in Business Awards (HEYPIBA), Hull vehicle branding is now celebrating winning its second award in three years.