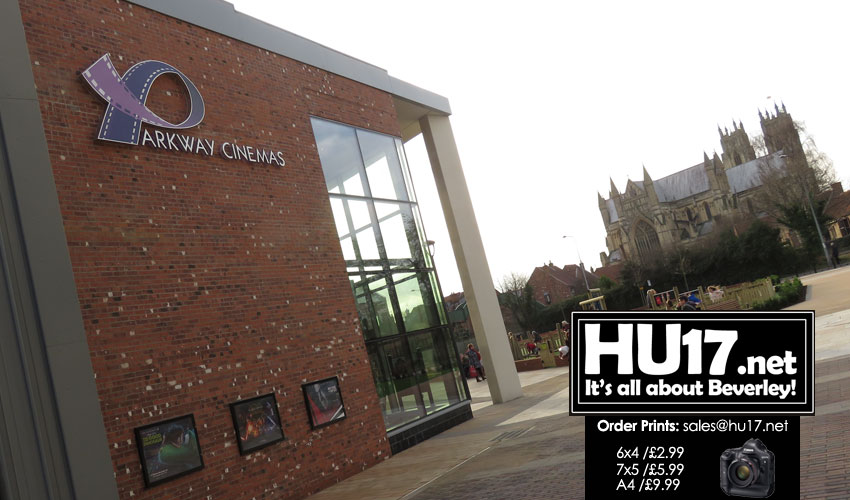 Beverley Parkway Cinema and Theatre is returning to its very popular dementia-friendly cinema screenings in September after being postponed by the pandemic in 2020.
In addition to the lower sound system and additional lighting in the auditorium, there is no pre-film advertising and toilet and exit signs are easy to understand.
The Parkway`s dementia community coordinator Simon Foster said;
"We are all looking forward to welcoming back many of our friends from the local East Yorkshire residential care homes. I would also encourage those families who are at home caring for relatives that are living with dementia to bring them along to enjoy a good film and the social interaction."
"It is planned that screenings will then become a regular event, every other month."
There will be a new release, titled "The Duke", that will be screened for the first time on Thursday, the 8th of September at 8pm.
In this terrific comedy adventure, a 60-year-old taxi driver steals Francisco Goya's portrait of the Duke of Wellington from the National Gallery in London.
His ransom note requests more government investment in elderly care in exchange for returning the painting. The film stars Helen Mirren and Jim Broadbent.
Dementia-Friendly Cinema To Offer Discounted Tickets And Free Access For Carers
Marie Mitchell, assistant manager at the Parkway said;
"Our cinema staff are all dementia friendly trained and have a good understanding of the challenges of those people living with dementia as well as their families and carers."
"The modern spacious and welcoming environment here at the Parkway provides for a casual and friendly experience."
"We cannot wait until the return of this fun social event which ran for almost five years up until the first lockdown. Films will start at 11.30 am and free refreshments will be served from 10.45 am."
"There is a convenient drop-off point for minibuses and taxis right outside the cinema. Tickets can either be pre-purchased online or will be available on the day of the show. All tickets are discounted and carers go free."
For further information please contact the Parkway Cinema and Theatre. Telephone 01482 968090