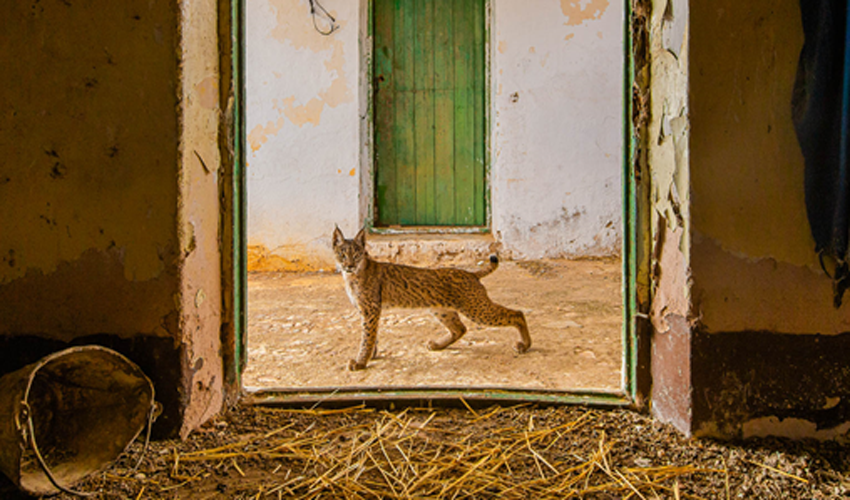 The hugely popular 'Wildlife Photographer of the Year' exhibition, on loan from the Natural History Museum in London, and featuring exceptional images capturing fascinating animal behaviour, spectacular species and the breathtaking diversity of the natural world, is reaching the end of its time at Sewerby Hall and Gardens.
The last chance to visit the exhibition will be Sunday, 17 July.
Wildlife Photographer of the Year is the most prestigious photography event of its kind, providing a global platform that showcases the natural world's most astonishing and challenging sights for over 55 years.
Entry to the exhibition is included in the admission price, and a range of associated merchandise is also on sale in the Welcome Centre.
For the final weekend of the exhibition, there will be a varied programme of events and activities, included in the admission charge. 'Under 5s Go Wild' on Friday, 15 July from 10.30 – 12.30pm will present 'Children's Centres at Sewerby': Bridlington Children's Centres with craft activities, and lots of information. There will also be a big bug hunt in the house; Bounce and Rhyme; a chance to meet a goat in the zoo; and Garden Explorer Packs available to borrow from the Welcome Centre, and the Families Information and Service Hub will be on site, too.
Saturday, 16 July will see a Rusticus Encounter with Bashful Bat between 11.30am and 3pm. Outdoor games and activities with a larger-than-life character. There will also be Ecology on the Beach with The Deep from 11am-3pm : beachcombing and a chance to create art on the beach near the house. The Orangery will host a range of activities, too. The beach activities are free of charge.
Saturday will also include a zoo activity : Meet the Hoof Stock, from 11am-1.30pm, a chance to learn about the donkeys, llamas and goats.
On Sunday, 17 July, the final day of the exhibition, Wildcats will take part in Jungle Mania from 11am-3pm. Create a jungle scene with craft and nature materials. On the same day, the zoo activity will be fruit kebabs, from 11am – 12noon: make a kebab withy fruit and vegetables, to be fed to the animals.
There will also be a bug trail in the house, together with puppets.
Marie Gascoigne, general manager, Sewerby Hall and Gardens, said : "The success of the Wildlife Photographer of the Year exhibition here has been very encouraging indeed, and I would urge anybody who has not seen it yet to take up this last opportunity to see it.
"I hope that families will also come along and take part in this final weekend of events before our Summer of Fun gets under way."
For full details of opening hours, events and activities, the Clock Tower Café and the zoo, together with details of Annual Passes, visit www.sewerbyhall.co.uk and follow Sewerby Hall on Facebook.