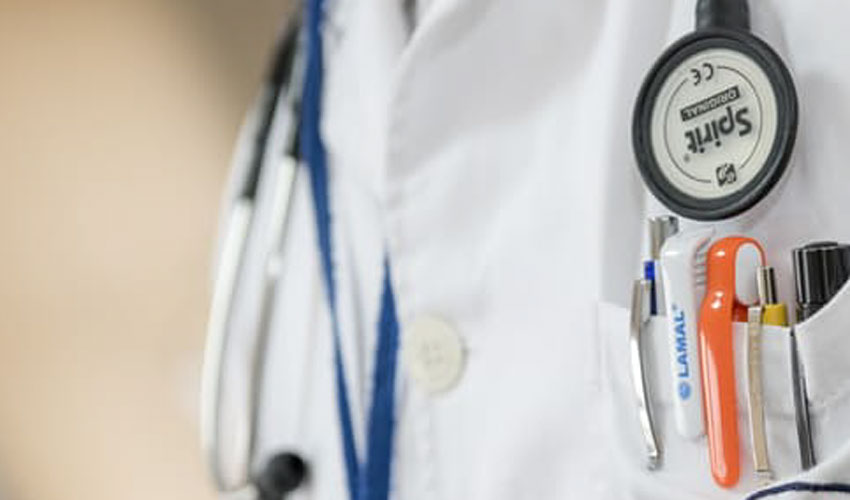 A new campaign 'Help Us to Help You – Get the most out of your GP Practice', highlighting some of the small things patients can do to help get the most out of their GP practice, has been announced.
Running across radio and social media, the campaign will inform people how they can support their GP practice to relieve some of their pressures and allow staff to deal with more enquiries.
The coronavirus pandemic has left local GP Practices experiencing huge demand for their services with practices seeing and treating 40% more patients than at the start of the pandemic.
Many patients who managed their problems during the pandemic are now visiting their doctors as their conditions become more severe. Waiting times for treatment within hospitals have grown sharply with GPs having to reassess patients for possible referral elsewhere. In addition, practices are also having to pick up on care where hospitals are struggling.
The campaign aims to help alleviate some of the pressures GP practices are experiencing. The key messages are reassuring that GP practices are open and ready to help.
They are experiencing huge demand; however, we want to remind people of some small things they can do to help ease the pressure on their GP practice. By adopting these simple habits their GP Practice can treat and see more patients more quickly and more efficiently.
Paula South, East Riding of Yorkshire Interim Chief Operating Officer, said;
"We understand how frustrating and difficult it is to get an appointment with your doctor at the moment. We want to reassure you that your GP practice is open as usual and ready to help you."
"However, there are several easy things you can do to help relieve some of the pressures your GP practice is experiencing. These include simple measures such as: making sure you cancel appointments if you cannot make them."
"In 2021 there were 58,000 missed appointments in the East Riding area that could have been allocated to someone else. All GP practices offer internet services, by signing up to these you can book appointments, request a 'fit note', order prescriptions and much more without having to ring you GP practice."
"Where possible talk to your receptionist and give them some basic information about your health complaint or condition. They are fully trained to identify who may or may not need to see a doctor and they can direct you to another healthcare professional or service where you can get the right treatment more quickly."
"There are many more measures people can adopt, and further information is available at www.helpyourdoctor.co.uk. We hope that if we all try to adopt some of these simple habits, your practice will be able to deal with more patients, more quickly and more effectively."